TV Speakers for the Hard of Hearing
by Michael Lawrence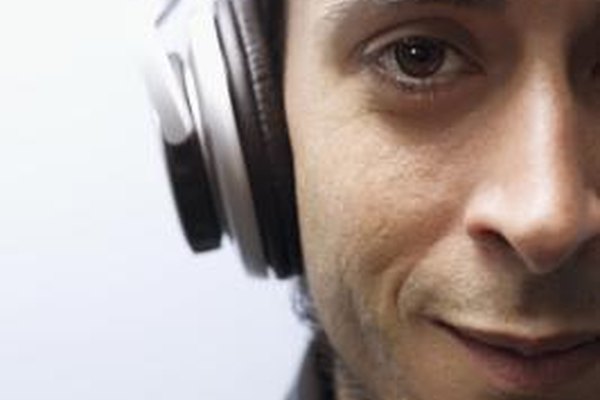 Human speech involves the use of consonants, which provide the middle to high frequency sound, and vowels providing low frequency sound. When hearing loss occurs, it affects the high frequency sounds which allow us to understand spoken words. When investigating speakers for television viewing, include methods to improve high frequency speech as one option to finding the best solution for your hearing needs.
TV Ears
TV Ears (link in Resources) is a company that offers improved sound quality in a wireless speaker. The speaker can be placed right next to where you're sitting, and you'll be able to adjust the volume on your television or to turn the sound off entirely. Since the TV Ears speaker is portable and wireless, installation involves connecting a transmitter into the television's analog or digital audio output ports. To further enhance the listening experience, this speaker uses voice clarification technology to improve the sound of human speech.
Home Theater
A home theater setup allows you to add a stereo receiver and portable speakers to your television to improve sound quality. Receivers introduce features to adjust speaker channels for clarity and better hearing. Volume can be increased for the center channel of the home theater, which supports the television's audio conversations and dialogue. Home theaters are available in a variety of price ranges to fit your budget, and come in several different speaker and receiver sizes to accommodate the space available.
ZVOX
An alternative to a home theater with multiple speakers is the ZVOX single cabinet system (link in Resources). This system allows viewers with hearing impairments to hear audio, especially the human voice, more clearly than the traditional television experience provides. The ZVOX system includes an adjustment to improve voice sound quality. The audio output is designed to produce clear sound in a room without distortion due to the quality of the speaker. The cabinet is made from wood, which removes vibrations present in plastic cabinets and TVs with internal speakers.
Headphones
Headphones provide a flexible alternative to improve television audio, and can be added as part of a portable speaker system or connected directly to the television. Able Planet (link in Resources) is a company producing headphones that enhance the audio experience when watching television. Able Planet applies noise canceling technology to their headphones, combined with Clarity technology that amplifies and isolates speech. For someone who is hearing impaired, the headphones increase voice frequencies along with high frequency sound associated with consonants without the need to further increase volume levels.
Photo Credits
photo_camera

Jupiterimages/Creatas/Getty Images