How to Sign Up to Be an Apple Laptop Computer Affiliate
by Dan Ketchum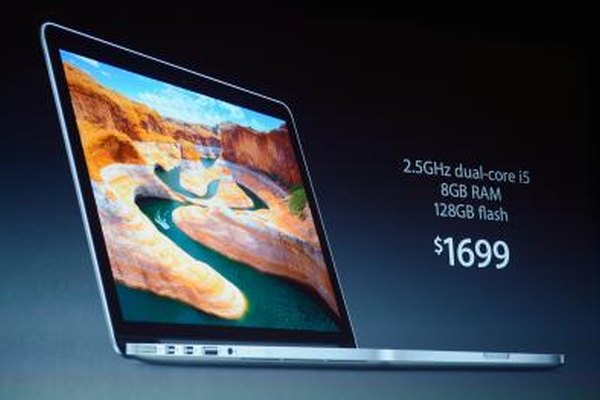 Apple offers the Apple Store Affiliate program for e-commerce companies. It enlists your company as a partner to help sell laptop computers such as the MacBook, MacBook Pro and MacBook Air. Affiliates earn up to 2 percent commission from their Apple product sales -- which also encompass non-laptop Apple device -- and partake in promotional offers ranging from shipping discounts to free custom configuration of Apple laptops. Signing up to become an Apple Store Affiliate entails filling out a quick online registration form.
1
Visit the Apple Store Affiliate homepage (link in Resources). Click "Sign up," select your language preference, country of residence and currency type from the lists, and then click "Next" to begin the application.
2
Read the "Special Terms and Conditions" and "Service Agreement," and check the boxes below them to confirm your acceptance of these policies. Read the "Commission Junction Code of Conduct and Privacy Policy," available by clicking the respective links on the application page. Check the boxes next to "Code of Conduct," "Privacy Policy," "Age Certification" and "Certification of Authority" to acknowledge that you've read these documents, that you are at least 18 years of age and that you have the authority to act on behalf of the company your site represents.
3
Enter your website's information, your contact information and your company information in the blank fields. This information includes your site's URL, a brief description of the site, its number of unique monthly visitors, and descriptions of any sales promotions or incentives your site offers. In addition to basic identification information, provide a valid email address to register for the Apple Store Affiliate Program.
4
Enter the alphanumeric characters exactly as shown in the box below the text "Please enter the characters into the box below." Click the "Accept Terms" button to submit your application.
5
Await a confirmation email from Apple. Typically, you receive a response within two weeks. Apple does not offer specific requirements for program eligibility; instead, the company reviews each site on a case-by-case basis, and only accepts a limited number of sites as Affiliates. Once approved, you receive further instructions and links that enable you to download official Apple product banners to display on your site.
Warning
close

Apple refuses Affiliate status to sites that contain explicit content or language, and to sites that support violent or discriminatory groups.
References
Photo Credits
photo_camera

Kevork Djansezian/Getty Images News/Getty Images