How to Make Night Vision Security Cameras
by Palmer Owyoung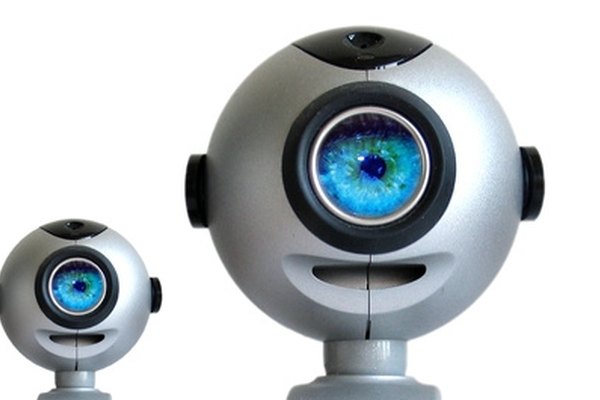 A night vision security camera allows you to see people or objects in the dark. If you would like to create an inexpensive security system, then you can using a few household items. It may not have all the bells and whistles of a more expensive system, but it will get the job done. You can even watch the video feed over the Internet using a computer or mobile device, which means you can see them anywhere in the world.
Night Vision
Get a webcam (or a few of them) to use as a night vision camera. Note that they may not function correctly during daylight. For a security camera, a remote wireless camera is best. A few that you can consider purchasing are the Panasonic's Wireless network camera, D-Link wireless camera, and Wowee's Rovio. As of 2010 these cameras cost around $200 to $300 (of course you can go with a cheaper camera).
Open up the casing of the webcam slowly, using a flat edge such as a screwdriver. Look for the CCD (charged couple device) sensor located behind the lens. It is square and there is a red piece of glass sitting on top of it. This is the infrared filter.
Remove the infrared filter by using a flat head screwdriver to gently pry it loose. Be careful not to damage it.
Put a bit of craft glue on the developed negative film and press it firmly on top of the CCD. Wait for it to dry. Put the camera back together. If you had to pry it apart then you will need to glue it back together using a strong adhesive glue.
View your webcam as you normally would at night. You will see that the picture is a bit washed out, but you should be able to see the even if it is fairly dark out.
Set Up the Security Camera
Select a security software program for your webcam. A few that you can use include GoToCamera, Yoics and Yawcam (see resource links). As of 2010 these programs are free to use. These programs will send your webcam stream to the Internet so that you can view it from any computer, PDA or smart phone that can connect to the Internet.
Go to the website and download the software to your computer. Click on the file and agree to the "Terms and Conditions." Click "Next" and wait for the program to install.
Place the webcam in the area that you wish to monitor. Check to see that it is level and firmly seated. If you are using a wireless camera you will not need to worry about having it physically attached to your computer. Otherwise, you will need to connect the camera to your computer using a USB cable. You can get an extension if the cable you have is too short.
Go to the "Start" menu on your computer and open up the program. The application will recognize your camera and you will see the feed when it opens up.
Configure the software by naming the cameras. You can simply call them "Camera 1" and "Camera 2" or "Living Room" and "Back Yard." Activate the "Motion Sensor" by clicking on the check box and entering an email address or mobile phone number to receive text messages. Once you are finished click on the "OK" button. The program will send email or text messages whenever it senses motion. This way you do not have to watch hours of boring footage.
References
Photo Credits
photo_camera web cam image by haruspex from Fotolia.com