How to Make a CD-ROM Play DVDs
by Faizah Imani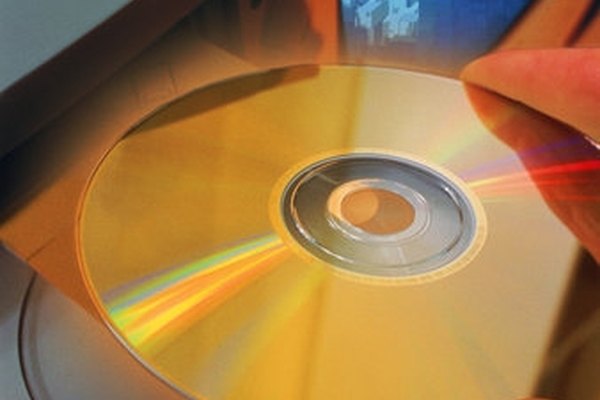 Playing DVDs with your CD-ROM can be as easy as snapping your fingers. Because most modern computers are made with CD-ROM's that also play DVDs, it's likely that minimal effort is required to play DVDs on your computer. However there are a few computers out there that cannot play DVDs using the CD-ROM. No fret. There is still a simple fix that will allow you play DVD's with your CD-ROM in no time.
How To Make A CD-ROM Play DVDs
Determine whether or not your current CD-ROM is DVD-ROM enabled. Typically this should be indicated on the outside of the CD-ROM drive. You can also refer to your computer's user manual.
Insert the DVD that you desire to play into the CD-ROM drive if your computer is already DVD-ROM enabled. The DVD should automatically start playing within a few seconds of inserting the disc into the drive. If the DVD does not start playing, open your media player and click on the "play" button.
Purchase a DVD-ROM drive if your CD-ROM drive is not enabled to play DVDs. You can purchase an internal DVD-ROM drive or an external DVD-ROM drive from your local computer retailer or office supply store.
Connect the external DVD-ROM drive to your computer using the USB cable if you opted to purchase the external DVD-ROM drive. After connecting the external DVD-ROM drive using the USB cable, you can insert the DVD into the external DVD-ROM drive. The DVD should start playing.
Perform installation of the internal DVD-ROM drive if you chose to purchase an internal drive. Upon installing the internal DVD-ROM drive, install the drivers using the disc that came with the internal DVD-ROM drive. After installing the internal DVD-ROM drive and drivers, restart your computer.
Insert DVD into the computer's CD player. The DVD should begin playing within a matter of seconds. If it does not begin playing automatically, it may be necessary to open your media player and manually select the "play" option.
Warning
close

Installing an internal DVD-ROM yourself can possibly void the warranty on your computer. When in doubt, consult a professional to assist with installation.
More Articles
Photo Credits
photo_camera

Getty Images