How to Write Web Content
by Dan Blacharski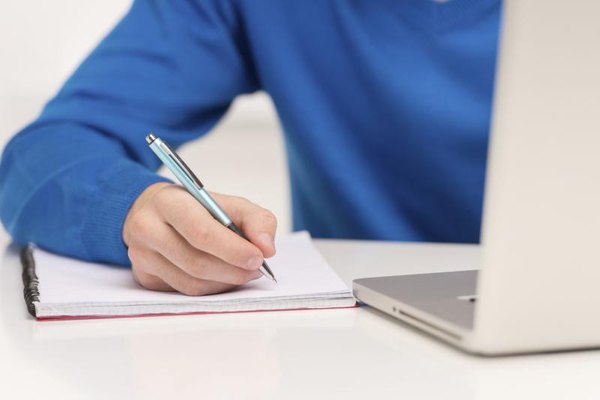 Writing effective content for a website is in many ways the same as writing a newspaper article, a magazine feature or a piece of marketing copy. While some online marketers focus strictly on mechanical aspects such as keyword count, search engine optimization (SEO) tricks and specialized coding, the fact remains that an effective website does not depend on these types of constructs. Rather, its success rests on good writing.
SEO does count, but writing an effective website that gets results needs more. Starting with compelling and original headlines, create original content that offers something of value beyond what can be found elsewhere on the Web. Keep it short, and write in such a way that the reader is compelled to take the action you wish them to, before you even make the call to action.
Don't Game the Search Engine
There is a large industry that revolves around offering low-cost services designed to game the Google search engine algorithm. Books have been written offering advice on how to create high-ranking sites by generating large volumes of keyword-rich articles written by amateurs or people with poor language skills willing to work for pennies. Software tools known as article spinners artificially generate hundreds of articles from a single one in an attempt to game the system, and the result is often extremely poor quality content that does nothing but diminish your brand. For a brief time, that strategy worked, until Google got wise to the scam. Today, Google penalizes duplicate content and rewards sites that offer original, high quality, meaningful content.
The Right Length for Web Pages
The right length for webpage copy is this: Precisely the number of words it takes to communicate your message and grab your audience, and not a single word more. Too few words and the reader may feel shortchanged and the search engine may not see it as relevant enough; but too many, and readers will lose interest and think of it as an infomercial rather than something useful. Longer pages can be effective, if that content is used to educate and inform, and in many cases a highly-ranked, well-written blog will exceed 2,000 words.
Appearance Counts
Keep the medium in mind when writing for the Web. Readers are very likely to be looking at a page because they want to know a specific piece of information. As you weave your narrative, make it easy for those bits of information to "pop" out from the page. Incorporate bullet lists into the article, as well as callouts or sidebars to call attention to the most important messages. Keep paragraphs shorter and with multiple subheads, to make it easier for the reader to find what they are looking for.
Create Strong Headlines
Many Web design programs come with default text and headlines. Resist the temptation to leave those in. A landing page that says "Welcome to my website" in big letters says absolutely nothing, and will not encourage visitors to read more. Create headlines and subheads that invite the reader to explore or take action. Coupled with excellent writing created with a goal in mind, this powerful combination will help create a great website that gets the desired results.
More Articles
Photo Credits
photo_camera

crossstudio/iStock/Getty Images