What Are Warehouse Deals by Amazon?
by Barbara Howard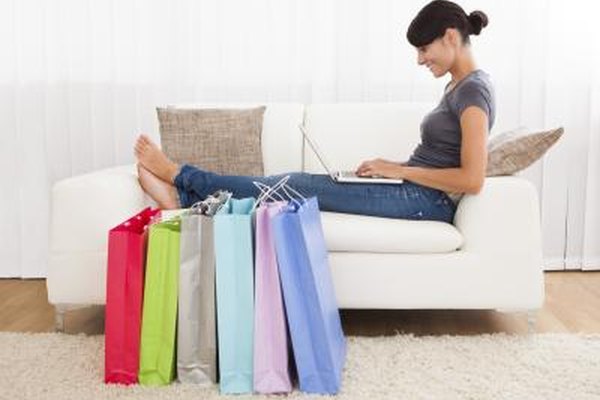 Bargain shoppers willing to consider open box or returned merchandise may be able to find a great deal through Amazon's Warehouse Deals. The Amazon.com subsidiary offers "Fulfillment by Amazon" distribution, a service guarantee and customer service support. Products typically include televisions, video games, computers, and grocery and personal care items.
Overview
Warehouse Deals by Amazon is similar to third-party merchant storefronts on the Amazon website. Products are advertised at deep discounts because the inventory includes customer returns, items damaged in the warehouse and refurbished merchandise. Because of this, the inventory changes often and there is no guarantee that a particular item will be in stock.
Product Condition Policy
Amazon inspects and tests the products to make sure they are functional. Items that don't work are not offered for sale. The physical condition may have cosmetic blemishes such as small scuffs, scrapes or dings. Amazon labels the product conditions into five categories: new, like new, very good, good and acceptable. Products in "new" condition have never been removed from the packaging, but the package is likely damaged. "Like new" products may have been removed from the package but are still in perfect condition. The outer packaging has likely been damaged in some way. Items that have been used, have small cosmetic damage or are missing extra accessories are labeled "very good" condition. If the item is functional but has a larger amount of cosmetic damage, missing accessories or has been repackaged, it is labeled as "good" condition. "Acceptable" condition is for items with more damage, missing accessories or manuals and replacement packaging.
Returns, Exchanges and Shipping
Warehouse Deals has the same return policy as Amazon.com, as determined by the type of merchandise. In general, if you are unsatisfied with your merchandise, you can return it in its original condition within 30 days of delivery for a full refund. If the error originated with Amazon, they will pay the return shipping costs. Always read through the return policy details before making a purchase, as they are subject to change.
Product Warranties
For qualified products priced between $200 and $2,000, third-party warranty provider SquareTrade offers a plan for open-box electronics that covers 100 percent of the parts and labor with no deductibles if the product cannot be fixed. The warranty lasts one year and coverage begins 31 days after the date of purchase, once the Amazon return window has passed. It does not cover parts and accessories that should be replaced by the customer, accidental damage from drops or spills or software problems. The warranty is $45, as of the time of publication.
References
Photo Credits
photo_camera

AndreyPopov/iStock/Getty Images