How to Trade Goods and Services on the Web Without Money
by Contributor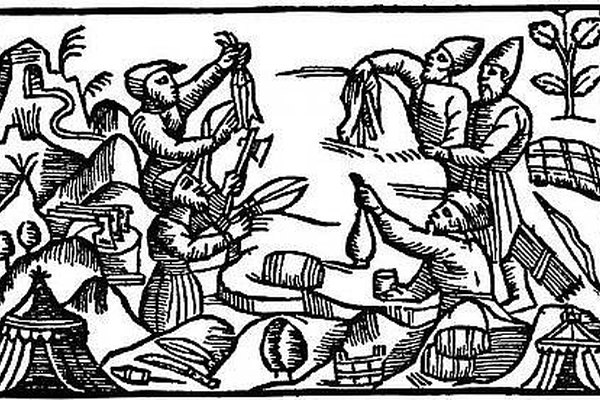 Trading goods and services online, otherwise known as bartering, is becoming more popular in light of our troubled economy. It is not uncommon these days to see people trading one thing for another without the exchange of money. Several websites make it easy for people to trade goods and services. Here's how:
1
Swaptree.com. Trade your books, video games, DVD movies, or music with anyone in the United States on Swaptree. If there's a book you really want to purchase, don't rush out to the bookstore straight away. Log on to Swaptree and see if there's someone willing to trade their copy for a book you wouldn't mind trading in return. Also on Swaptree's home page is a handy interactive map of recent trades. People are trading video games for books, video games for video games, DVDs for CDs, and much more.
2
Favorpals.com. Favorpals facilitates the trade of skills and services rather than trading products. Reading through the list of service trades on Favorpals, one finds some rather interesting trades including "Experienced teacher to tutor for house cleaning," "Typing needs for photography," and "Will give Korean lessons for violin lessons." Favorpals offers numerous hints for service trades including dog walking, party assistance, help with moving furniture, and running an errand. The site also offers charitable exchanges where members can offer their services for charity.
3
Craigslist.org. The popular competitor to eBay Craigslist features a barter section under the for sale column. Simply log on to Craigslist's home page, click your city, then under the for sale category click barter.
4
FriendlyFavor.com. As its name suggests, FriendlyFavor allows traders to trade in favors rather than products and services. For example, "Can you watch my dog this weekend" or "Volunteers needed for a community building project." Another cool use for FriendlyFavor is getting rid of your extra stuff. For example, "I have some extra moving supplies - does anyone need them?" With direct access to your online contacts, you can ask for favors through FriendlyFavor without the need for e-mails.
5
U-Exchange. U-Exchange bills itself as the world's largest free swap website. With U-Exchange, you can trade anything for anything else, without the exchange of money. There are no fees to use the site. Looking through the list of swaps, one can find handymen wanting to trade their services for tools; office furniture for a sewing machine; and books, cooking, and kids clothes for a new fence.
More Articles
Photo Credits
photo_camera

Wikimedia Commons | Olaus Magnus