How to Test ADA Web Compliance
by Daniel Holzer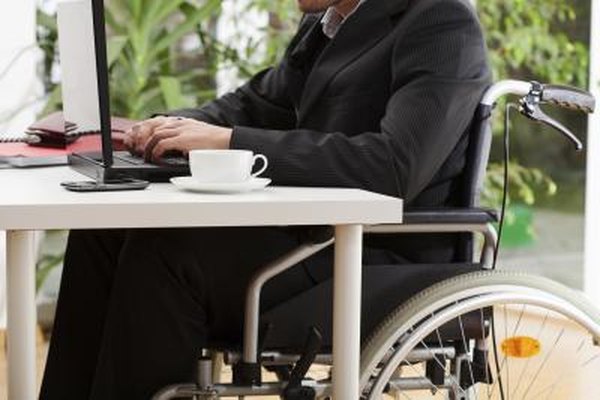 Enacted in 1990, the Americans with Disabilities Act improves public access for persons with disabilities. A few years later, the rise of the most public of places, the Internet, produced unforeseen complications for businesses with websites. The federal government responded with Section 508, the ADA's outline of the minimum accessibility standards for federal government websites to meet the needs of people with visual, hearing and movement impairments. Testing websites' ADA compliance requires technical skill to find and correct deficiencies.
1
Open your website in your favorite Web browser. Try to navigate it using only the arrow keys on the keyboard. This includes scrolling up and down the page, interacting with any text, video or audio components, and clicking on any links on the site. If you can navigate the website with only the directional arrows and keyboard, it complies with the ADA, making it navigable to people with limited arm or hand movement.
2
Browse the website and check for text alternatives to any audio or video content. Use the text browser to navigate the website with text only. If it includes a text option and the text browser can read the website, it complies with the ADA's provisions about accessibility for people with hearing impairments.
3
Use the HTML validator to check the site's markup language correctness. If the HTML validator approves the website with valid markup, including but not limited to tables, structural elements and page layout, it provides ADA-mandated accessibility for people using various content-interpretation devices.
4
Verify that the website uses high-contrast colors. Links and text that look too much like the background present difficulties for people with vision impairments, such as extreme nearsightedness or colorblindness.
5
Run the website with a screen reader program, which reads the text of the website aloud for those with vision impairment. If the screen reader can read site content clearly and correctly, it complies with the ADA.
Tip
check

Building ADA compliance into a website offers less of a challenge than attempting to graft it on after the site goes live.
Warning
close

Depending on what your site provides and the audience for its content, you may lose customers, revenue or popularity if you can't appeal to persons with disabilities.
Photo Credits
photo_camera

KatarzynaBialasiewicz/iStock/Getty Images