How to Start Your Own Website
by Jason Artman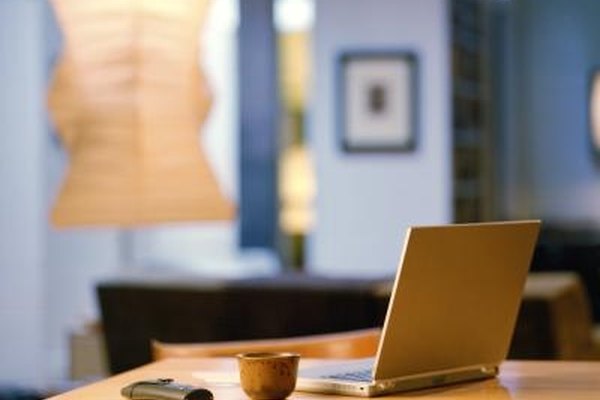 People create websites for many different reasons. You might have a business that you want to establish an online presence for, or you may simply want a platform on the Web for expressing your opinions. Whatever the reason, new Web development programs have removed the necessity for learning HTML coding and made the Internet more accessible than ever to those without technical training. Start your website and experience the excitement as your project begins to take shape.
1
Decide on the type of website you want to create. Doing this at the beginning development stages can save a great deal of effort in the long run. Your website should have a clear goal, such as attracting attention to a business, selling products through affiliate marketing or documenting the events of your life. After you establish a goal for the website, the other decisions become easier.
2
Choose and register a domain name for your website. A domain name is a word or phrase ending with an extension such as ".com," ".net" or ".org." A company that registers domain names is called a "registrar," and a typical domain name costs approximately $10 to register, at the time of publication. You must also pay a fee of approximately $10 per year to renew the domain. Think of several possible domain names before you begin the registration process. You may find that your first choice is already taken by someone else. The most effective domain names are generally short and memorable.
3
Select and create an account with a Web-hosting company. Some Web-hosting companies also act as domain registrars, making it possible to register your domain and host your website with a single company. Unless you expect to receive thousands of visitors per day, consider an inexpensive shared hosting plan that places your website on the same server as other websites. Shared hosting plans are typically inexpensive, costing less than $20 per month. Although sharing a server with other website owners can reduce the loading speed of your website slightly, the alternative is far more expensive; a dedicated Web server often costs more than $100 per month, and few websites generate enough money in the beginning to justify that cost.
4
Install a content management system and begin posting content. Three of the most popular content management systems are WordPress, Joomla! and Drupal. Your Web-hosting company may offer a "one-click installation" feature that allows you to install one of these content management systems without accessing the server directly. Each of these content management systems has a graphical user interface that you can use to write pages and blog posts using a content editing page that looks like a word-processing program. Spend some time learning about the strengths and weaknesses of each system before installing one; generally, WordPress works best for blogs, while Drupal and Joomla! work best for page-based business websites. However, any system can be adapted for other types of websites.
5
Monetize your website. Although this step is optional, almost every type of website can generate revenue from its content. If you have started a website for your business, advertise. Advertising systems, such as Google AdWords and Microsoft adCenter, allow you to display advertisements on search engine results pages when people search for related keywords. If you do not have a product or service to sell, consider affiliate marketing. Affiliate marketing allows you to advertise products related to your website and earn money when you generate sales. If you are unable to find a related product, consider Google AdSense; AdSense scans your website to determine relevant advertisements to display. If a reader clicks an advertisement, you earn money.
Photo Credits
photo_camera

Creatas Images/Creatas/Getty Images