Setting Up Bright House Wi-Fi on an iPhone
by Steve Lander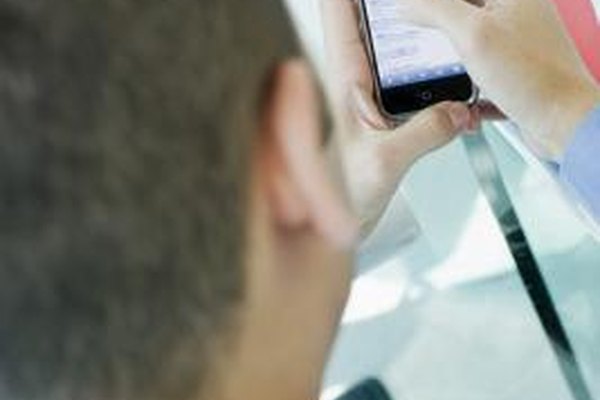 Bright House Networks is a network provider that, as of January 2013, provides service in six different metropolitan areas in California, Michigan, Indiana, Alabama and Florida as well as in select areas of Alabama and the Florida panhandle. Setting up your iPhone to take advantage of Bright House's hotspots has two key benefits. It can save you money by reducing the risk of data overage charges on your cellular network and it can give you access to a faster connection to the Internet than you may otherwise receive through your wireless broadband provider.
Connecting to Bright House Wi-Fi
1
Press the iPhone's Home button, labeled with a square, to access the Home screen containing your apps.
2
Touch the "Settings" app.
3
Tap the option labeled "Wi-Fi" in the left pane of the Settings app and, if it is not already on, switch the slider on the top of the right pane of the screen to the "On" position to turn on your iPhone's Wi-Fi. Wait for the list of available networks to populate.
4
Tap "Bright House Networks" in the list of available Wi-Fi networks. Wait for your iPhone to connect to it.
5
Return to the Home screen by touching the Home button.
6
Touch the "Safari" app to open your Web browser. A Bright House Networks login screen will appear.
Using Bright House Wi-Fi for Users Without a Road Runner Account
1
Touch the "Pay Per Use Access" option and touch the box next to "I Agree to the Terms of Use" in the New User section.
2
Tap the "Continue" button.
3
Fill in the form with your name, address, desired username and desired password in the appropriate fields. Both your username and password must be at least six characters long.
4
Choose a Security Question from the drop-down menu and enter your Security Answer.
6
Touch the "Purchase" option corresponding to the length of service that you want to buy.
7
Enter your credit card information, then tap "Continue." Your iPhone will now be connected to the Internet via Bright House Wi-Fi.
Using Bright House Wi-Fi for Users With a Road Runner Account
1
Touch the "Log In" button under the heading labeled "Free WiFi for Bright House Customers."
2
Enter the username and password that you use to log in to the "My Services" feature of your Road Runner high speed Internet service. Alternately, you could enter your Road Runner email address and password.
3
Touch the option for "I agree to the Terms of Use" and touch the "Log In" button.
4
Begin surfing the Internet over Bright House Wi-Fi once you see a page indicating that your login was successful.
Photo Credits
photo_camera

Jupiterimages/Creatas/Getty Images