How to Remove PC Speed Maximizer 2.2 Completely From My Computer
by Chris Brake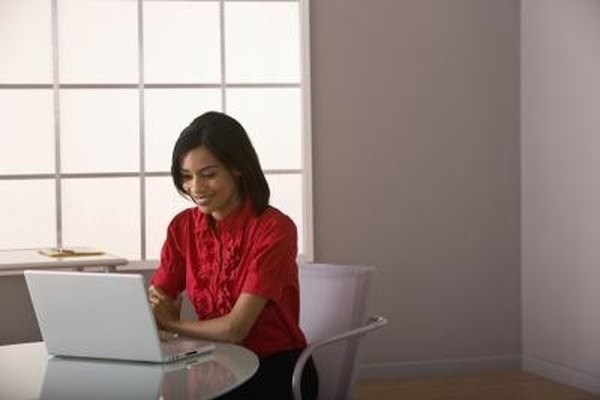 PC Speed Maximizer 2.2 is a software program available for Windows operating systems. The software is designed to improve a computer's overall speed and response time. The software features include removing invalid shortcuts, unnecessary startup program entries and tweaking various system settings that will increase the computer's ease of use. If there is a problem encountered when attempting to remove PC Speed Maximizer from the computer, or you suspect that the program's uninstall file may have left some files behind, Revo, JoneSoft and Ashampoo all offer free programs that will completely remove any leftover files.
Download and install Revo Uninstaller. There is a free version and a pro version which costs a fee. The free version is fully capable of scanning for and removing any files left over after running the program's basic uninstall program. The free version also includes eight extra computer maintenance tools and free technical support. The pro version offers real-time system monitoring, extended scanning algorithms and a Forced Uninstall feature to remove literally all traces of a program, no matter what.
Download and install the JoneSoft UnInstall Cleaner. This free program is designed to be a more powerful alternative to using the Add/Remove Programs tool that comes with Windows operating systems. After running the JoneSoft UnInstall Cleaner, the user is presented with a complete list of the programs currently installed on the computer. Select the PC Speed Maximizer entry from the list and click the "Uninstall" button at the top of the program window. JoneSoft UnInstall Cleaner will uninstall PC Speed Maximizer and then scan the computer afterward and remove any orphaned files or other useless files left behind from PC Speed Maximizer.
Download and install the Ashampoo Magical Uninstall. Not only will this program uninstall and remove PC Speed Maximizer, but after installation, Magical Uninstall will monitor the system for any further software installations and record the important system changes each program makes while being installed. This data is then used to virtually erase all traces of the program and undo any system changes the program had made. Magic Uninstall is also capable of undoing any uninstallation process at any time with the use of the ReInstaller tool.
More Articles
Photo Credits
photo_camera

Comstock Images/Comstock/Getty Images