Pros & Cons of Pop-Up Ads on the Internet
by Chelsei Henderson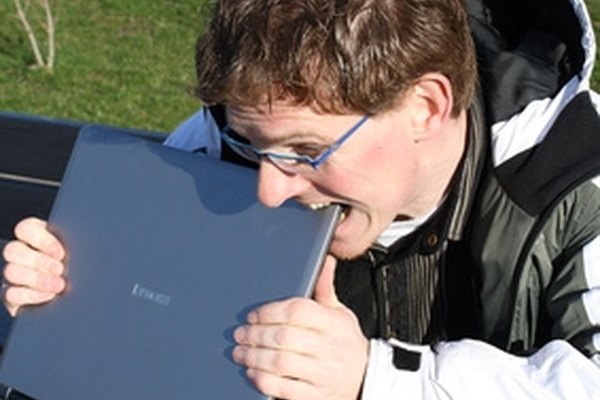 Pop-up ads have become a common source of advertising for companies online. These pesky ads have a tendency to plague the computer screen when not placed in proper places. Likewise, when used properly, pop-up ads can provide important information to a web viewer. Deciding whether pop-ups are right for a website weighs heavily upon the mind of the webmaster.
Pros
When used properly, pop-up ads provide vital information to viewers. These instructional pop-ups are not forms of advertisement, but rather a source of important information about the site. Additionally, though, large online companies and popular websites have seen the profits of having actual pop-up advertisements on the website. Therefore, pop-ups have a possibility of becoming a productive, efficient way of advertising. If combined in an elegant, professional manner, pop-up advertising generates revenue and becomes a successful means of advertising.
Cons
Unfortunately, although pop-up ads have potential to increase revenue and sales among the company using the advertisements, equally powerful is the negative side of pop-up advertising. In relation to this form of advertising, many cons present themselves. If the advertising becomes overwhelming for the viewer, he or she will quickly exit the website and find another suitable website. Likewise, if the use of pop-up advertising becomes intrusive on the viewers, pop-ups have the capacity to create an adverse effect and turn viewers away from the site. This generates a lack of web traffic, and in turn, a lack of profit. Also, if an internet surfer is browsing through poorly made websites, he or she may stumble upon inappropriate pop-up windows. The plethora of inappropriate pop-up windows makes children browsing the web a scary thing. Additionally, because of the above reasons, many computer owners have purchased a pop-up blocker. Therefore, the money in hosting pop-up advertising has no effect on a large group of web viewers.
Final Decision
Using pop-up ads has obvious issues and advantages. After weighing the pros and cons, decide whether you need a pop-up ad. Enlisting pop-up advertising without a solid clientele beforehand will have viewers clicking out of your web page faster than they came. However, if pop up advertisements are used in a proper, professional manner, the possibility for additional revenue is endless! If your website has the ability to properly use pop-up advertisements, do so. However, plaguing the computer screen with pop-ups only leaves your site with a horrible reputation.
Photo Credits
photo_camera Mensch und Computer 4 image by Sven Rausch from Fotolia.com