My PC is Running Slow When on the Internet
by Richard Kalinowski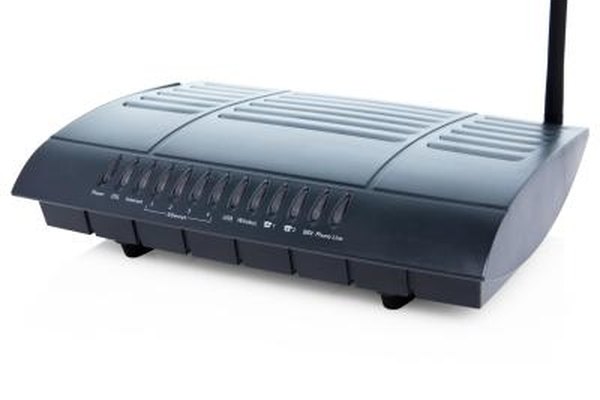 Even a well-equipped computer, designed to be speedy and efficient on the Internet, can run into issues that slow down your online experience. When you're working offline, your computer has fewer variables to deal with it, so there are fewer things that could potentially slow it down. When you log onto the Internet, a number of factors can influence your connection speed, bogging down even a brand new computer. However, there are methods available for enhancing your computer's Internet speed.
1
Verify that your computer has at least 500MB of free space. Go to the start menu button in the lower left corner, then select "Computer." Right-click on your primary hard drive, then select "Properties" to see how much free space you have. If you don't have enough space, then delete unneeded files or plug a USB external hard drive into your computer for extra storage.
2
Scan your computer for viruses and spyware. Click on the "Microsoft Security Essentials" icon in the lower-right desktop corner for a free virus scan. If you do not see the icon in the corner, then your computer did not come with Security Essentials pre-installed. All Windows 7, Vista and XP users are entitled to a free download of this software at Microsoft's website.
3
Click "Remove" if Microsoft Security Essentials finds any infected files, viruses or spyware.
4
Disable unneeded web browser add-ons to improve your bandwidth. Open Internet Explorer. Select "Tools," then "Manage Add-Ons." Click on any unused add-ons and select "Disable."
5
Upgrade your connection speed, as DSL and cable Internet providers often offer multiple packages, each with different speeds.
6
Upgrade your router if you're using a wireless connection. Wired connections are equally fast, regardless of the router's specs. However, a low-end wireless router's speed can be significantly slower than a high-end router's speed.
Tip
check

If you do not want to use the Microsoft Security Essentials software, AVG is a company that offers free virus protection. Once downloaded, you simply install the software, open the program, and click "Full Scan" to search and remove viruses. You can also pay for premium services through Norton, McAfee or another third-party provider (see Resources 1-3).
References
More Articles
Photo Credits
photo_camera

Creative Crop/Digital Vision/Getty Images