Other Places to Meet People Besides Online Dating
by Alice Ladkin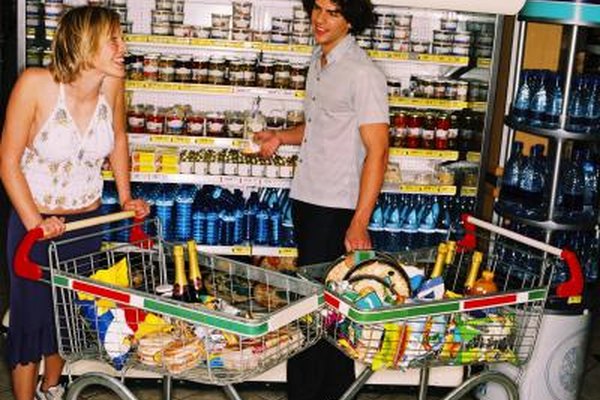 Being stuck in the single scene can be frustrating and disheartening. When everyone around you is involved and you are desperate for a date, it can seem like the only option is online dating --- but that's untrue. There are plenty of places to go where you can meet compatible people and establish romantic relationships.
Local Grocery Store
Your local grocery store is a popular place for singles looking for love. Go to a local store that caters to neighborhood customers rather than a big chain supermarket that can be impersonal and full of too many people. Head down to your local neighborhood shop after you finish work, and start a friendly conversation with a fellow shopper.
Libraries and Bookstores
Libraries and bookstores are perfect places to meet people who share your interests and have a similar intellectual curiosity. Search in your regular sections, but keep an eye out for potential mates who you could start up a conversation with. The section they are browsing in gives you an idea to what they are interested in. Get to know them by talking about your favorite books and authors and asking them about theirs.
At Work
Many people meet their future partners at work. It is a great place to get to know and develop romantic relationships with people who share your interests because you see them on a daily basis. Working at a busy establishment, such as an office or a call center, gives you the opportunity to socialize with lots of people and get to know them intimately. Going out for a social drink after work is often common if you work at a big restaurant or office. Volunteering somewhere or helping out in a fundraiser is another chance to meet new people.
Speed Dating Venues
Speed dating venues guarantee you a date, and you can be firm in the knowledge that everyone is single. First impressions mean all because you only have a few minutes to get to know each date, which means you will find out quickly whether they are potential partner material --- and you don't have to make any excuses to move on if they are not. The downside of speed dating is that you have no choice who you meet, and it can be a struggle to show the real you in such a short time. Take a friend with you the first time you go.
Photo Credits
photo_camera

Stockbyte/Stockbyte/Getty Images