How to Open a UIF File
by Ty Arthur
A file that has the UIF extension is a disc image file created with the MagicISO imaging software. A UIF file is a snapshot of an entire disc, such as a CD or DVD that may contain a single movie file or multiple program or sound files. You cannot open the file directly because your computer will not recognize the UIF format. To open a UIF file and view its contents, you will need to decompress the image with the MagicISO software first.
Open up any web browsing program and go to the MagicISO web page (see link in Resources). Navigate to "Downloads" and click on the specific download link for the most recent version of the MagicISO software program. Click "Save File" to initiate the download. Wait for the file to finish downloading and close the web browser. Follow the instructions on the screen to install the MagicISO software.
Look through the list of files and folders on your computer and find the UIF file you want to open. Click the name of the UIF file and then click "Open" button at the lower-right corner of the window.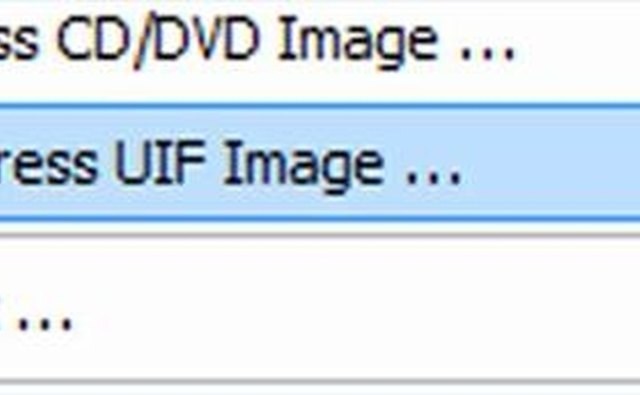 Click Tools > Decompress UIF Image > Output File. Choose the location where you want the decompressed file to be saved.
Click "Decompress" and wait for the process to finish. Close down the MagicISO program. Navigate to the folder where you saved the decompressed file. Double-click the file to open it.
Tip
check

Always make sure to scan the decompressed UIF file with your antivirus software before you open it as it could be infected with a virus if you downloaded it from the Internet.
More Articles