How to Find a Mobile Phone Network
by Lulu Lawson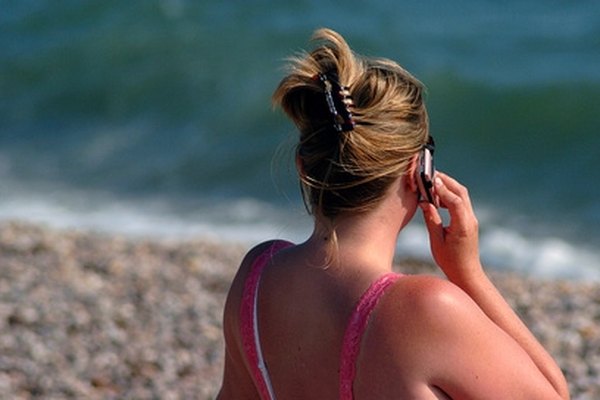 In today's busy world, your mobile phone can be your lifeline. Whether you keep it on hand for emergencies only or have it constantly glued to your ear, it's important to find a network that caters to your needs. From AT&T to Verizon, a wide range of networks are available, all with slightly different services. By doing a little bit of research, you'll find the best possible deal on a phone plan.
Determine Your Needs
Decide how you'll use your phone. Some networks offer good plans for light users, while others give you a better deal when you tack on the minutes. If you work through the weekdays, you'll want to look for a network with a good evenings and weekends deal. If you need Internet at your fingertips, browse for a network with good data plan options. If you think you'll text a lot, make sure there's a good deal on unlimited texting.
Read up on the gadget you want. Just because it's sleek doesn't mean you need the latest smartphone. Many network companies force you to purchase an expensive data plan if you pick a phone with data capabilities.
Know what kind of commitment you can make. If you decide to go with a prepaid plan, you'll have to pay for your phone upfront. If you sign up for a two-year contract, you'll face big fines if you can't see it to the end. Look for a network that fits your needs.
Research the coverage area. Some smaller networks won't cover you in more remote regions. If you travel a lot, this might be a problem.
Shop Around
Go to the store. If you live in a major city, most networks have store fronts. There you can try out the cell phones and pose all your questions to an employee.
Call the customer service line. A sales representative can field all your questions. With most networks, the call center employees are authorized to negotiate a better deal on a plan, while the shop employees aren't.
Do the math. Always ask about extra charges, such as an activation fee or a network fee.
Sign Up
Locate the deals. Find out if a special incentive is available for signing up online, over the phone or in person. Some companies wave their activation fee.
Look for a referral program. Companies may offer incentives to both the person referring you to their service and the person being referred. Ask your friends what network they use to find out if they can refer you.
Take the plunge. Sign up for the plan and start chatting.
References
Photo Credits
photo_camera phone_call image by JulianMay.co.uk from Fotolia.com