Microsoft Dynamics Tutorials
by Sam N. Austin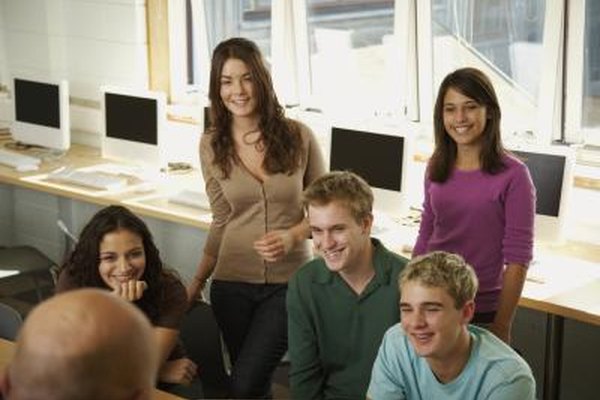 The Microsoft Dynamics application suite provides small to medium businesses with tools for improving their service to customers, assisting sales in increasing productivity, delivering analytics and strategic customer insights to marketing, and integrating disconnected databases so that customer service professionals can rapidly meet customer needs. The depth of information in Microsoft Dynamics comes with a learning curve, so that tutorials can benefit those new to the software, helping them quickly gain the benefits the product delivers. Microsoft and other content developers provide Microsoft Dynamics tutorials online at no cost.
Role-based
Because users from various parts of a business interact with Microsoft Dynamics differently, role-based tutorials offer particular value. Sales professionals most often use the software's sales force automation tools, while those in marketing will have more interest in the software's campaign planning and tracking capabilities. Microsoft provides tutorials with sample users from different departments, detailing how each would use particular features of Microsoft Dynamics and providing informative videos. The tutorials include step-by-step instructions for particular tasks and place the importance of each task in context, showing how the information entered by one person can help another user down the line.
Video
The third-party DemoCRMOnline site brings together a wealth of tutorial videos that cover Microsoft Dynamics topics in areas from deployment to ongoing use to maintenance. The videos, which range in length from two minutes to 25 minutes, provide insightful tips for advanced users as well as basic overview presentations for novice users. The site divides the tutorials into sections dedicated to novice users, system administrators and advanced users, with focus areas including sales tool usage, marketing analytics and customer service-focused topics such as the method of scheduling customer support and service calls.
Integrated
For practical, hands-on tasks that all Microsoft Dynamics perform, Microsoft provides integrated e-learning tutorials for beginning, intermediate and advanced users. The tutorials combine multimedia presentations with texts such as white papers and data sheets to provide a broad overview of the Microsoft Dynamics user experience. Topics covered include basic terminology and concepts as well as tips on navigating through the information-rich displays within Microsoft Dynamics. Even users who already have some familiarity with Microsoft Dynamics tools can benefit from the information in the presentations thanks to the methodical and thoughtful way the content appears in images, sound and text throughout the tutorial.
References
Photo Credits
photo_camera

Ableimages/Digital Vision/Getty Images