How to Get Math Answers Online
by Scarlett Reine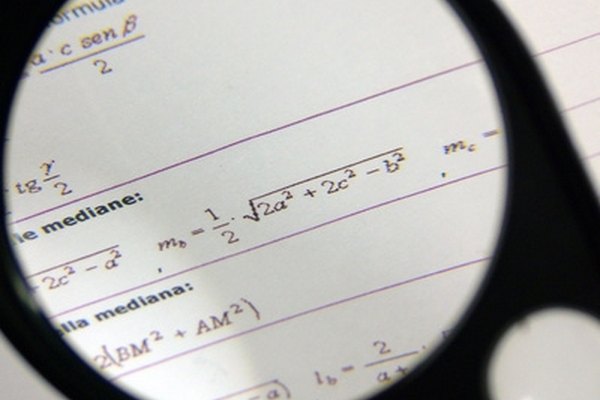 Math is a difficult subject for many people because it involves specific calculations and concepts that can be difficult for many people to grasp. Before you get frustrated and give up on your difficult math class, remember that there are ways to get the help and answers online, whether you are 6 or 60. While the Internet should not be used to cheat, it can provide you with the knowledge and explanations you need to make math more fun and less confusing.
Look in your textbook for extra hints, tips and practice experience, as well as web video resources that may help you understand and solve difficult problems. Look in the front or back of your textbook to see if the author or publisher included any online resources that may help you.
Search for tutorials on online video websites. Tutorials often show an experienced math teacher breaking down a problem into basics so you can learn to solve the problem step by step.
Use a free online problem calculator to help you through your mental roadblocks.
Find an online tutor if you have ongoing issues. A tutor will give you extra attention outside of your normal school day to help you understand difficult concepts and learn how to solve the problems.
Ask someone to help you solve a specific problem on a free answer site if all else fails. Some sites allow you to ask math experts to help you answer your question, though that may come at a small fee. Google math answer sites for more information.
References
More Articles