List of Internet Browsers
by David Weedmark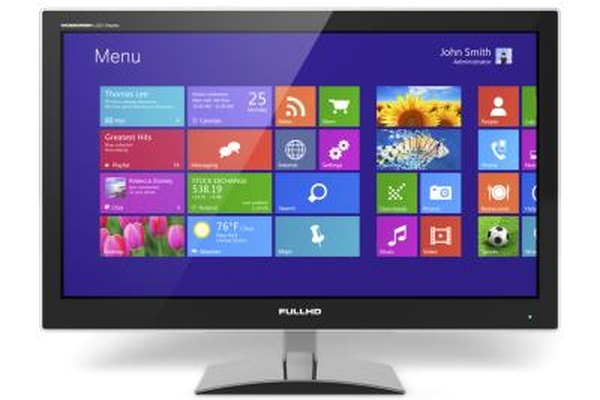 While Internet Explorer is the browser that comes pre-installed on Windows computers, it's certainly not your only option for surfing the Web. Internet Explorer actually accounts for less than 60 percent of desktop browser usage. Google Chrome, Mozilla Firefox and Opera each have strengths that make them preferable to many people, even though they must be downloaded and installed.
Internet Explorer
Internet Explorer is the default Web browser installed on all Windows computers. According to NetMarketShare, Internet Explorer accounted for 58 percent of desktop browser use in July 2014. Completely integrated into the Windows 8.1 operating system, Internet Explorer 11 accesses the Windows Search charm to offer Web search results, in addition to documentation help files stored on your computer. IE 11 also gives you the ability to pin websites to the Windows Start screen, where they appear as Live Tiles. Additionally, IE 11 changes phone numbers in Web pages into links that launch Skype when you click on them.
Google Chrome
If you use Gmail, Google Drive, or you're just a fan of anything Google, you may prefer to use Google Chrome as your browser. When it launched in 2008, its speed was one of Chrome's chief drawing cards and, according to PC Advisor, today's Chrome version 32 is still the fastest browser on most performance tests. Other advantages include Chrome's ability to sync browsing history, apps and even extensions between your computer and Chrome on any other device when you're logged in with your Google account. Flash is built into Google Chrome, so you don't have to install it separately in Windows. As of July 2014, about 20 percent of desktops browsing the Web were using Chrome.
Mozilla Firefox
Faster than Internet Explorer, but slower than Google Chrome, Firefox version 26 accounts for about 15 percent of the market among desktop users surfing the Web. Firefox is highly customizable, with a wide range of extensions and add-ons. These include utilities that can download YouTube videos, a TinyURL Generator and a Clear Console add-on that lets you clear your cache, cookies and history with a single click. Firefox does let you sync bookmarks between devices if you enter codes on each instance of the browser.
Opera
Opera has never had much of the Web browser market share for PCs. In July 2014, Opera accounted for only 1 percent of desktop-based Web traffic. Opera 18 is based on the same Chromium open source code as Google Chrome and rivals Chrome's speed on most performance tests. Opera features a Turbo mode that reduces bandwidth and accelerates speeds on slow networks. Opera makes a good browser for anyone who likes Chrome but doesn't want a Google account.
Photo Credits
photo_camera

scanrail/iStock/Getty Images