How Do Internet Browsers Compare?
by Josienita Borlongan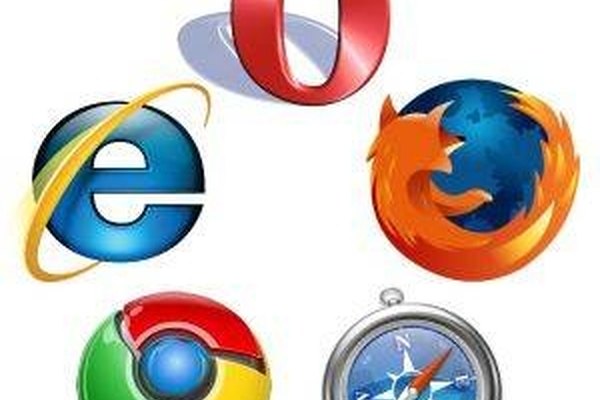 Introduction
The Internet is a source of a great deal of information and services, from research studies, entertainment, banking, shopping, medical consultation, legal information and much more. It's no wonder that there are different types of Web browsers competing to provide service to the millions of people using the Internet daily. The most popular Web browser is Internet Explorer, followed by Mozilla Firefox, Safari, Chrome, Opera, Netscape and a few others. Together they serve hundreds of millions of Internet customers around the world, providing browsing capability in order to connect to the Internet.
Popular Browsers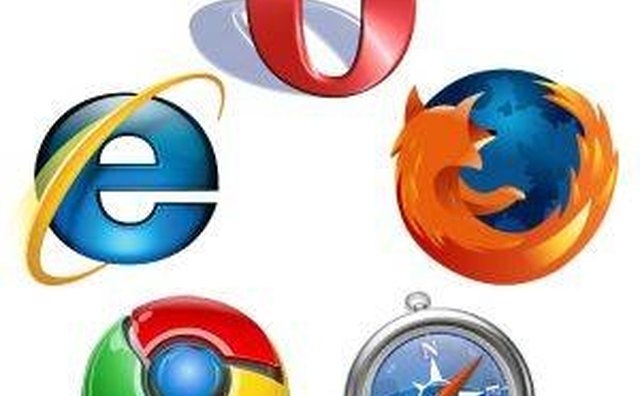 Developed by Microsoft, Internet Explorer (IE) is the most common of all Web browsers, controlling more than 70 percent of the usage share for Web browsing services all over the world. IE comes built into Microsoft Windows operating systems and supports HTML (Hyper Text Markup Link), CSS (Cascading Style Sheets), XML (Extensible Markup Language) and DOM (Document Object Model). IE does not support XHTML (Extensible Hypertext Markup Language) unless authored with HTML principles, as well as SVG (Scalable Vector Graphics). Managed by Mozilla Corp., Firefox is second in line, controlling 21 percent of the usage share worldwide. Firefox uses Gecko layout engine to display Web pages. It is compatible with Microsoft Windows operating systems, MAC OS X, Linux and other UNIX-based operating systems. Firefox offers a built-in spellchecker, tabbed browsing, live bookmarking and other features to make it easy for Internet users to browse the Web. Developed by Apple, Safari holds at least 6 percent of the usage share. Used on MAC OS X, iPod and iPhone, it also released a version supporting the Microsoft Windows XP and Vista operating systems. It also has features common to the other Web browsers, such as tabbed browser, bookmark management, pop-up blocker, automatic filling of Web forms and many more. In order for Safari to function well, it requires the latest system update; therefore, Windows operating systems and MAC OS should have the latest service pack updates. Chrome is a product owned and developed by Google Corp., holding a little over 1 percent of the market. Chrome is compatible with Microsoft Windows XP. Google is still developing a version compatible with MAC OS X and Linux-based operating systems. Its primary goal is to offer better security, stability and speed compared to the other existing Web browsers. Opera is a Web browser developed by the Opera Software Co. and has less than 1 percent of usage share. It is compatible with Microsoft Windows, MAC OS X, Linux, FreeBSD and Solaris operating systems. It holds a strong market share on mobile or hand-held device browsing such as those used in mobile phones, smartphones and personal digital assistants, offering page zooming, tabbed browsing and download manager. Lastly, Netscape holds approximately less than half of 1 percent of the usage share. Netscape Communications, a subsidiary of America Online (AOL), owned and developed the Netscape series of Web browsers. It used to be a strong competitor of Internet Explorer, however, most people preferred to use IE over Netscape, which is why it waned in popularity. AOL announced its discontinuation of Netscape in early 2008 and is no longer supporting Netscape Web browser and client products.
Comparison
Before shutting down, Firefox can save the Web page prior to closing, which makes it easier to go back to commonly visited websites. In comparing Firefox to Internet Explorer and Opera as far as memory usage, it uses more than the other two, which may be why it loads more slowly. When testing Internet Explorer 7.0.5730.13, Firefox 3.0.4, Opera 9.63, Chrome 1.0.534.36 and Safari 3.2.1, they were tested "out of the box" without any extensions, to give Firefox a fair chance since it is considerably slower with extensions. The results showed that during a cold start test, Google Chrome is much faster, second is Opera, followed by Internet Explorer, then Firefox and finally Safari. To accomplish a cold start test, one needs to run the programs after Windows finished loading and then measuring the time when the browser is ready for use. When doing a warm start, while Windows is already running and then you close the browsers and re-open them again without logging off from Windows; Chrome is still ahead, then second goes to Internet Explorer, third to Safari, fourth to Opera and then fifth goes to Firefox. A recent test conducted by CIS (Chapin Information Services), out of 21 tests for password security, both Opera and Firefox ranked first, both passing seven of the 21 tests each. Internet Explorer ranked second, passing five of the 21 tests, while Safari and Chrome were third, passing only two of the 21 tests each. See complete tests results in the link provided under resources.
More Articles