How Fast Is FairPoint DSL?
by Kay Bell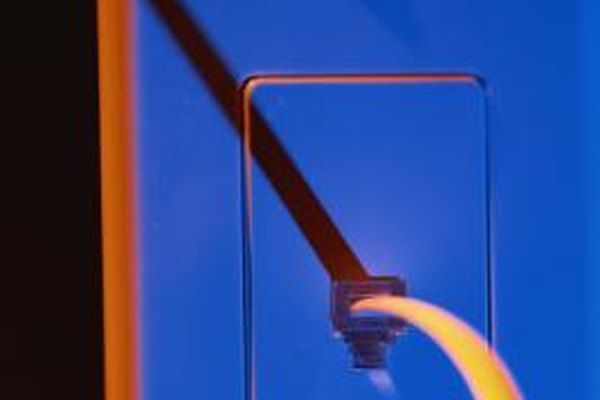 Speeds play an important role for finding the right Internet package. The speeds for FairPoint DSL are varied for different types of Internet users. For instance, infrequent users who are online from time to time can consider FairPoint's Starter package. Moderate users who email and download music are better suited for a Standard package. If you're into gaming or make many downloads, consider the faster Premium package.
Packages & Speeds
The FairPoint Starter package has a download speed of 256Kbps and an upload speed of 128Kbps. The Standard DSL package has download speeds of up to 3Mbps and upload speeds of 256Kbps. Premium service provides download speeds up to 5Mbps and upload speeds of 512Kbps. For business users, download speeds are as fast as 6Mbps and upload speeds to 768Kbps.
DSL a Dedicated Line
DSL is provided over the phone line direct to your home. This is how FairPoint delivers each subscriber his own dedicated line. Unlike broadband cable, your service isn't shared among multiple users. Your speeds aren't lowered when many users are online and is only impacted by usage in your home.
Distance and Speed
DSL speed is faster the closer you are to the central office. FairPoint ensures that all subscribers living within a three mile radius of the central office will have speeds of at least 256Kbps. If you live further away, FairPoint will test to make sure you meet the speed requirements to get service to your home.
DSL vs. Dial-up
The FairPoint DSL connection is made through a DSL modem that's always connected, unlike the process of dialing in to make a connection. With dial-up services subscribers have speeds of 56Kbps, and for some packages this may increase to up to five times greater for some sites. DSL rates are higher, ranging from approximately $35 to $60 per month for home users, as of June 2011. Dial-up services range from approximately $10 to $25 per month.
References
More Articles
Photo Credits
photo_camera

Jupiterimages/Photos.com/Getty Images