How do I Create an Apple Web Page?
by Dawn Marie West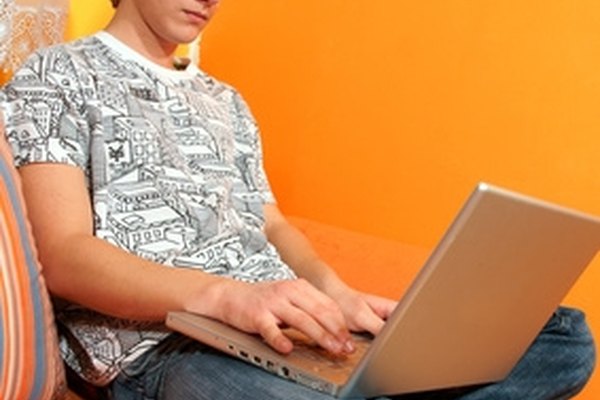 Creating an Apple web page is a simple and fun process. Your web page can be about virtually anything. Apple has made it simple to create a page that is attractive and functional for launching your own personal website. From creating a personal blog that can be updated daily, to a professional site for a small business, Apple web pages are ideal for taking the guess work out of creating a dynamic web presence.
Launch the ILife application. Access IWeb and you will be directed to choose a template theme for the web page. Create your welcome page and click on any of the sample text to modify it with your content.
Add content such as photographs by clicking the photo tab in the media browser. Choose a photograph and you are able to simply drag onto the web page. Customize where your photos are placed by moving the photo along the page. You may also resize by dragging the place holder tabs on your photo.
Add additional pages by clicking the add page button, select the type of page you would like to publish ranging from blogs, photo albums, podcasts or simply a customizable blank page.
Add widgets to your web page; available in the media browser in IWeb. Drag the widget from the browser that you wish to add onto the page. Widgets include essentials for compatibility with video, maps and RSS feeds.
Publish site via FTP. Select the site you want to publish in the sidebar. Click publishing settings, then select FTP Server. Type in site name, and your contact email; this will be available for your visitors to see. Enter your FTP server settings, including server address, user name and password from your server. You can use a hosting server service such as GoDaddy. Simply click Publish Site to launch your site. To update your page is as simple as clicking Publish Site for the settings to take effect.
Publish site via MobileMe. If you have a subscription with MobileMe, you can publish your site simply with MobileMe servers. Access system preferences in Mac OSX. Select MobileMe and log your member name and password, then proceed to sign in. Select the site you want to publish in the sidebar, then click publishing settings. Select FTP Server, type in your site name and contact email. Launch your site by clicking the publish site button. To publish updates, select publish site for new content to take effect.
Tip
check

Apple webpages are often used as photography portfolios by hobbyist and professional photographers because of the simple and intuitive navigation.
Photo Credits
photo_camera Boy relaxing on sofa in livingroom using laptop for internet image by kuhar from Fotolia.com