What Is the Difference Between SCORM and AICC?
by David Dunning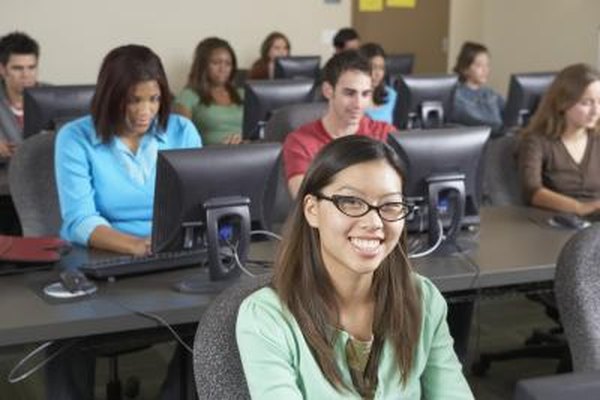 SCORM stands for Sharable Content Object Reference Model and AICC stands for Aviation Industry Computer-Based Training Committee. Both SCORM and AICC refer to sets of technical standards, specifications and guidelines that apply to learning-management systems -- Web-based software applications used to plan, implement and assess learning -- although some notable differences exist between them.
Basic Difference
The SCORM specifications are principally concerned with creating small electronic learning objects, which can be delivered, over and over again, by any LMS that uses the same version of SCORM in which the objects were created. The AICC specifications, on the other hand, are principally concerned with the creation on training courses, which are usually but not always delivered through learning-management systems.
SCORM
The SCORM application programming interface (API) -- the interface through which a program accesses the operating system and other services -- is based directly on the AICC API. However, unlike AICC, SCORM does not include an API implemented using the Hypertext Transfer Protocol -- the standard protocol for transferring documents on the World Wide Web -- and relies solely on an API implemented in JavaScript. A JavaScript API reduces the complexity of the system from the point of view of the content developer. Any direct interfacing between the LMS is performed by a series of JavaScript functions and a script within the content can be used to locate the API functions.
AICC
By contrast, the AICC specifications offer both a JavaScript API and an API implemented using a set of formal rules, or protocol, known as the HTTP-based Computer Managed Instruction Protocol (HACP). The JavaScript API and the HACP API provide completely different mechanisms for communication between an LMS server and LMS clients. These mechanisms must be fully understood by LMS architects if they are to avoid compatibility problems between programming languages and protocols or system security issues.
Considerations
The AICC HACP API is based on regular Hypertext Markup Language -- the standard protocol for formatting and displaying documents on the Web -- and as such does not rely on JavaScript and the security limitations associated with it. It does, however, make more demands on the content, which must be able to access the Web address of the server on which the LMS resides and extract information from the Web address of the client, among other functions.
More Articles
Photo Credits
photo_camera

Jack Hollingsworth/Photodisc/Getty Images