The Best Free Web Development Tools
by Kevin Lee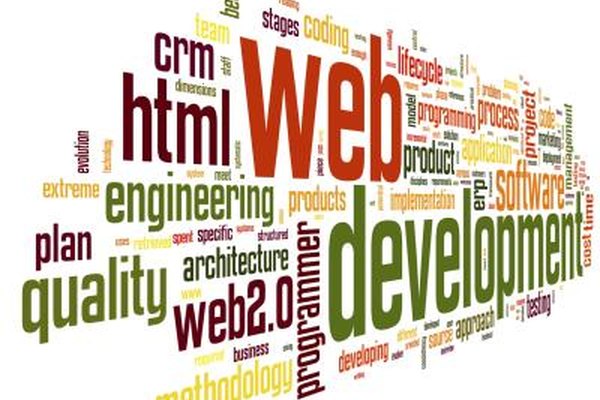 Modern site owners use HTML5, CSS and JavaScript to build rich, compelling websites. Many Web pages also contain graphics, animations and custom controls. Over the years, some software companies have created commercial Web development tools that help people build sites using the latest technology. If you'd like to save money and still build a great website, look for the best free software that experts recommend.
Edit Your HTML Pages Productively
While you can use Notepad as an HTML editor, you'll work more efficiently and create better sites using a full-featured HTML editing program such as Kompozer. With separate code and design views, this program helps you work with CSS and JavaScript as well as HTML. Kompozer is also a WYSIWYG editor that builds HTML code for you when you drag controls onto a document. Its file manager helps you manage your site's files and the built-in FTP tool uploads them to your Web server. BlueGriffon, a similar WYSIWYG program, also helps you create professional looking websites quickly.
Create Your Own Graphics
You don't have to spend money on commercial image editing programs to create rich, compelling graphics for your website. Install a program such as Paint.Net or GIMP, and you can begin creating buttons, menu items, banners, logos and other graphics that enhance your Web pages. Paint.Net and GIMP have customizable brushes and other tools that help you draw new images and enhance existing ones. Filters also enable you to add special effects to all types of graphics. Both programs support layers and add-ons that give you access to additional useful editing features.
Spice Up Your Pages with Animation
Newer Web technologies can write code that adds interactive animations to Web pages. You don't have to be an expert HTML5 or CSS3 developer because the Google's Web Designer program writes animation code for you. After you learn how to use Web Designer, it can create 2-D and 3-D motion graphics using HTML5 and CSS3. You can work in Advanced mode to create complex animations or in Quick mode, in which the program does most of the work for you. Web Designer is an excellent tool for creating animated Web ads and banners.
Debugging, Testing and Optimization Tools
It's important to optimize your Web pages so that they load rapidly and provide the best user experience for site visitors. Tools such as the Firebug add-on can help you identify issues on your website that slow it down. For example, it has tools that analyze network activity and benchmark your JavaScript's performance. Firebug also comes with a powerful step-by-step debugger that helps you test and debug code as it runs. The main Firebug add-on only works with Firefox. However, you can also install Firebug Lite on Chrome, Safari, Opera and Internet Explorer.
More Articles
Photo Credits
photo_camera

rafal_olechowski/iStock/Getty Images