How to Convert a Windows Journal to Word
by Benjamin Aries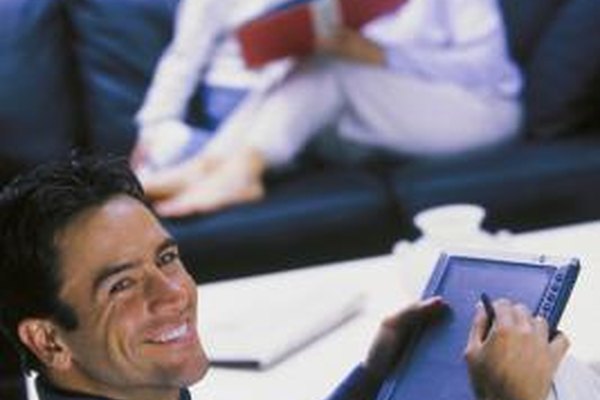 The Windows Journal application, found on Windows tablet computers, enables you to create handwritten notes using a stylus. Journal saves your handwritten documents using the uncommon .jnt file extension, making it difficult to share notes with other users who do not have Journal. To solve this problem, you can convert handwriting into plain text, and then save it in the more common Microsoft Word document format.
1
Tap the "Selection Tool" on the Pen toolbar of Windows Journal. Use your finger to draw a circle around the text that you wish to convert.
2
Select "Actions," and then choose "Convert Handwriting to Text." When the Text Correction box appears, tap "Options."
3
Check the "Preserve line breaks from notes" option, if desired. This preserves the line breaks of the handwritten text. Leave this option unchecked if line breaks are not important.
4
Tap any word that Journal recognized incorrectly, choose the correct word from the Alternative list, tap "Change," and then tap "OK."
5
Select "Copy to Clipboard," and then tap "Finish." The converted text is saved to the Windows clipboard, and the original handwriting remains in the Journal document.
6
Launch Microsoft Word, select "Blank Document," choose the "Edit" menu, and then tap "Paste." The converted text from Journal appears in the Word document.
7
Select "File," tap "Save As," browse to a save location on your computer, enter a name for the document, and then tap "Save." The Journal text saves in the Microsoft Word document format.
Warning
close

Information in this article applies to Windows Journal and Word 2013. It may vary slightly or significantly with other versions or products.
Photo Credits
photo_camera

Comstock/Stockbyte/Getty Images