What Is Computer Information Technology?
by Kara Page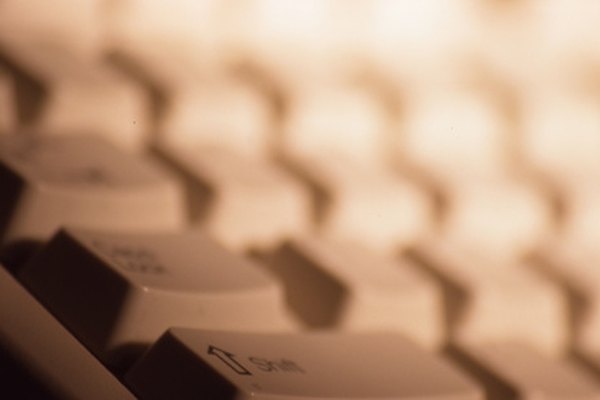 Most areas of education and business are changing today thanks to developments in computers and information technology. This broad field of engineering encompasses a wide variety of devices, software, programs and other technologies that focus on providing users with access to telecommunication and computers. This allows them to find, share and receive information quickly and efficiently.
Features
The goal of any program or device designed in computer information technology is to make any sort of information more accessible, generally through a means of telecommunication. This may include anything from PDAs and smart phones that connect users to 3G networks, allowing them Internet access from nearly any location, to applications and programs that allow users to reach databases in any location with the information they need. This could be anything from an on-line library database to a social networking website like LinkedIn or Twitter, where users share information with others immediately.
Types
In addition to PDAs and smart phones, laptops and tablet computers play an important role in computer information technology. These devices offer users access to the Internet, as well as give them the ability to share and download files with others. Devices with a GPS feature provide geographical information for any location, and many applications harness that application, utilizing the GPS feature to accompany travel guide, safety or political information.
Jobs
Information technology is generally viewed as a solid option for those seeking steady work and good pay. Some focus specifically on programming, which involves creating and writing the code for different programs to suit a specific need. Another area is networking, which involves connecting different computer networks together in a way that allows them to share information securely. A more hands-on area of the field is computer systems operations, in which workers install the hardware and continue to help upgrade the software as needed.
Benefits
Computer information technology has made the world a virtually smaller place, allowing for more equal access to all types of information. For example, a college in a small town may not offer a course on a specific subject, like graphic design, putting those who can't afford to go out of state for school at a disadvantage. Advances in information and communication technology have led to high-quality distance learning courses, which allow students to study almost any subject on-line and receive the education they want.
Expert Insight
Computer information technology appears to be an important part of the future, affecting nearly every aspect of life. According to an article publishing in the Massachusetts Institute of Technology Quarterly, "the unstable economic conditions of the last few years have helped to create a challenging business environment and an 'economic imperative' for information technology," while offering a wider variety of capabilities that are more affordable than in the past.
References
Photo Credits
photo_camera computer image by blaine stiger from Fotolia.com