Compare AT&T Vs NetZero for DSL
by Steven Hill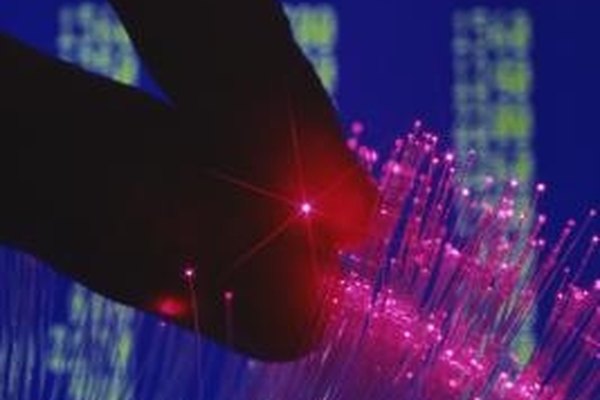 You can get high-speed Internet service though DSL that operates through your telephone line. Depending where you live, several such services may be available. For example, both AT&T and NetZero may offer their DSL services in your area. Choose the plan that works for you based on your available funds and how much speed you want from the service.
AT&T; Speeds and Prices
When thinking of subscribing to DSL Internet access from AT&T you can choose between one of four available packages. The slowest available plan is DSL basic. This plan gives download speeds up to 768Kbps and upload speeds of up to 384Kbps for $25 a month, as of June 2011. The next plan up in speed is DSL Express. This offers downloads up to 1.5Mbps and uploads up to 384Kbps for $33. DSL Pro is next in speed, with up to 3Mbps downloads and 512Kbps uploads for $38. The last plan, DSL Elite, offers 6Mbps downloads and 768Kbps uploads for $43 a month.
NetZero Speeds and Prices
If you're interested in getting DSL access from NetZero, you can choose from one of its three DSL-based Internet plans. In speed, the slowest plan is DSL Saver. This provides downloads of up to 768Kbps. It offers a regular price of $23, as of June 2011. NetZero's next plan in terms of speed is DSL Pro 50X, providing downloads at up to 3Mbps. It offers this plan for $32. The last and fastest plan, DSL Ultra 115X, offers downloads up to 7.1Mbps at the price of $45 per month. NetZero doesn't list its upload speeds for DSL Internet.
Services Compared
Both companies provide incentives to subscribe to their services. AT&T's first three tiers, for example, may offer a low introductory rate as enticement. Only NetZero's first plan offers an introductory rate. Speed rates are comparable to one another, with NetZero having both the lowest and highest offered speeds. Comparing just these sets, you can get NetZero's Ultra 115X service for $2 more than AT&T's Elite service. Despite the slight price premium, you get 1.1Mbps-faster downstream speed. NetZero's DSL Saver offers the same speed as AT&T's slowest plan, but at $2 less per month.
Conclusions
If you're in the process of choosing between the DSL services offered by NetZero and AT&T, then your choice may come down a few different factors. Discounting any special pricing that may be available in your area, NetZero's services are either on par with AT&T's or cheaper. You can also compare package features. For instance, all of AT&T's plans provide Wi-Fi functionality, whereas NetZero's don't. Both services provide basics like email addresses and virus protection.
References
More Articles
Photo Credits
photo_camera

Jupiterimages/Photos.com/Getty Images