Common Web Address Suffixes
by Steve McDonnell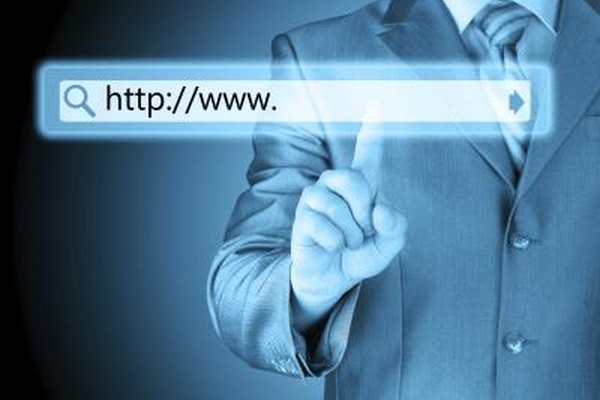 A Web address suffix is also called a top-level domain. Generic TLDs and unsponsored TLDs can be used by anyone to register a domain without restrictions. Sponsored TLDs and country-code TLDs have a sponsoring organization or government that can restrict the use of the suffix. Not surprisingly, unrestricted TLDs are more common than suffixes with restrictions. In January 2014, there were 258 suffixes approved for use, and the eight most common suffixes accounted for 98 percent of all registered domains.
First Three Generic Suffixes Are Most Popular
The first three gTLDs were introduced in the 1980s with a recommended, but not required use: .com for commercial businesses, .net for network-related companies and .org for non-profit groups. These suffixes were the first and the only gTLDs available until 2001. As of January 2014, they accounted for 91 percent of all generic top-level domains: .com with almost 114.5 million, or 74 percent; .net with more than 15 million, or 10 percent; and .org with almost 10.5 million, or 7 percent of gTLD domains. Four sponsored TLDs were introduced with the first three gTLDs: .edu for educational institutions, .gov for the U.S. government, .mil for the U.S. military, and .int for international treaty-based organizations such as the United Nations.
Other Common Generic and Sponsored Suffixes
In 1998, the U.S. government contracted with the Internet Corporation for Assigned Names and Numbers to manage top-level domains. ICANN began by creating four new gTLDS in 2001 and 2002: .biz, .info, .name and .pro. The .info suffix accounted for 4 percent of domain registrations, and the .biz suffix accounted for 2 percent, as of January 2014. The .name and .pro suffixes never gained popularity, and there were fewer than 200,000 domains using each suffix in January 2014. ICANN also introduced three sponsored TLDs: .aero, .coop and .museum. In 2003, ICANN introduced six more sponsored TLDs: .asia, .cat, .jobs, .mobi, .tel and .travel. About 1 percent of registered domains were using .mobi in January 2014.
Country Code Top-Level Domains
In 2010, ICANN began introducing country code top-level domains. There are more than 200 two-letter suffixes and suffixes with non-Latin characters, such as Arabic or Chinese characters, that represent countries and territories. For example, the suffix .ca represents Canada. Each country sponsors its ccTLD and determines how it can be used. As of January 2014, only the .us suffix had a significant number of registered domains, with approximately 1 percent of registered domains using it.
How to Claim a Suffix
In 2000, ICANN added a process by which any organization could sponsor a Web suffix of three or more characters. The process includes an application fee of $185,000 and a $25,000 annual administration fee. Suffixes with more than one applicant are auctioned to the highest bidder. For example, since there was more than one applicant for the .buy suffix, ICANN held an auction in September 2014 among the applicants, and Amazon.com paid almost $5 million to sponsor the .buy TLD. ICANN refunded the application fee to the auction losers. As of June 2012, ICANN had received more than 1,900 applications. Assessment of applications began in 2013 and is expected to take many years.
Photo Credits
photo_camera

merznatalia/iStock/Getty Images