How to Check the Validity of Internet Businesses
by Eric Dontigney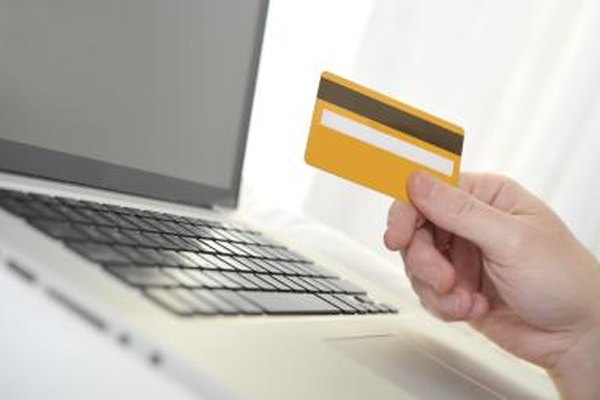 The internet offers you around-the-clock access to millions of businesses that sell every kind of merchandise and service. Unfortunately, the ease with which scam artists can buy a domain name and set up an illegitimate website exposes you to the possibility of giving your financial information to a fraudulent business. You can take steps to protect yourself and check the validity of an internet business.
Test the Seals
Fraudulent websites often put up seals from organizations that certify businesses as legitimate, including the Better Business Bureau. Consumers often take these seals at face value and assume they represent real certification. Click on the seals before you provide your financial information. The seals, if real, should redirect you to a confirmation page on the organizations' websites. If the seals don't connect you to anything, it can indicate a fraudulent site. Savvier scammers often link to legitimate-looking confirmation pages, so check the URL to make sure the link leads to the website of the certifying organization.
Look for a Real World Presence
Legitimate internet businesses typically provide several means of contact, including email addresses and web forms, as well as telephone numbers and physical addresses. The absence of these contact methods and indications of a physical location often indicate a fraudulent website. The FBI also recommends asking a business for this information before entering into a financial transaction. Refusal to provide such information should serve as a warning sign. You can also call the number provided or send an email to see if anyone responds. Nonfunctioning phone numbers and a failure to reply to emails often signal fraud.
Check With Local Organizations
The Better Business Bureau maintains numerous local and regional offices across the United States and Canada. You can check with the local BBB in the area the business claims as its location to see if the organization can confirm its existence. You can also do a search on the BBB website to see if it maintains a listing for the business. BBB accreditation is voluntary, so the absence of a BBB accreditation does not necessarily indicate a fraudulent internet business. You can also check with the local chamber of commerce where the business claims to be located to see if the chamber maintains a record of the business. The U.S. Chamber of Commerce maintains a directory of local chambers of commerce you can search.
Considerations
Legitimate internet businesses rarely employ terms that assure you about the business' safety or legitimacy. Repeated use of terms like "real" or "honest" should raise red flags, according to Inside Technology 360. Legitimate businesses frequently employ professionals to design the website and craft any written content on the website. Cheap-looking website design, as well as poor grammar or spelling, often indicate an illegitimate business, but this isn't always true. The websites of small and bootstrapped businesses sometimes have these same weaknesses because the business owner handles website development and written content.
Photo Credits
photo_camera

OcusFocus/iStock/Getty Images