How to Chat With an Attorney Online
by Maria Lassen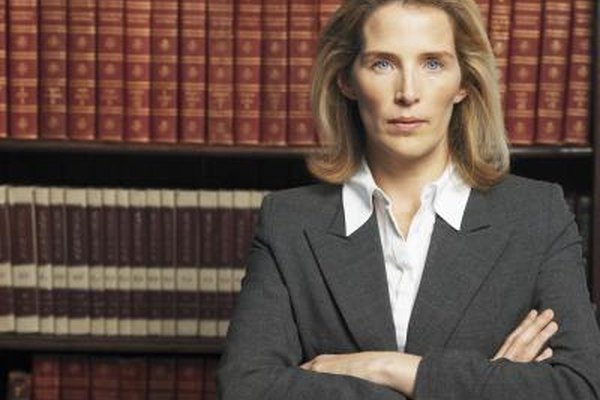 A situation may arise when you will need the advice or services of an experienced attorney. With the help of the Internet, many attorneys have made it possible to chat with them online. Prior to speaking with an attorney online, it is important to confirm you are speaking to a licensed attorney. It is also important to be prepared prior to beginning your conversation by having all of your information ready and knowing the right questions to ask.
Prior to Your Online Discussion
1
Ask to speak directly to an attorney. When consulting online, it is possible a paralegal or a legal secretary is on the other end of the conversation. While they are knowledgeable about the law and can give you information, they can not give you legal advice.
2
Request the attorney's Supreme Court number. This is a number assigned to the attorney by the Supreme Court in the state where he is licensed to practice law. He is required to provide this to you. This is to assure you are actually speaking with an experienced attorney in good standing.
3
Confirm the registration number given to you. Go to the Supreme Court's website in your state and enter the attorney's registration number. This search will tell you the attorney is in good standing with the court and is permitted to practice law in your state.
Your Online Conversation
1
Be prepared to tell the attorney every fact involved in your case. It may help to write out notes as a reference during your online conversation. If he is going to effectively explain things to you and advise you of the current laws, he must know all the details. Leaving out the smallest detail may result in not receiving accurate information.
2
Ask pertinent questions. You will want to know how long he has been practicing in the area of law you are inquiring about, as well as his case-winning ratio. The longer the years he has been practicing and the more cases he has won, the better his chances of winning your case. If you do not understand something, ask him to clearly explain it to you. He should also tell you the pros and cons of specific actions or inactions on your part.
3
Discuss exactly what he plans to do in order to help you and at what cost. A good attorney will have a service or retainer agreement. This agreement will specify his rates, as well as how he is going to handle your case.
4
Get a second opinion. Legal matters should be approached in the same manner as medical issues and other subjects that can have a significant impact on your life. If, after speaking to an attorney, you feel uncomfortable with any information he provided, do not hesitate to consult another one.
Tip
check

Many attorneys offer free face-to-face consultations in their offices.
Warning
close

Beware of online scams. Never give your personal information to anyone claiming to be an attorney prior to confirming a Supreme Court registration number. If he fails to provide this number to you, you are not speaking with an attorney.
More Articles
Photo Credits
photo_camera

Stockbyte/Stockbyte/Getty Images