How to Buy a Single Share of Stock Online
by Contributor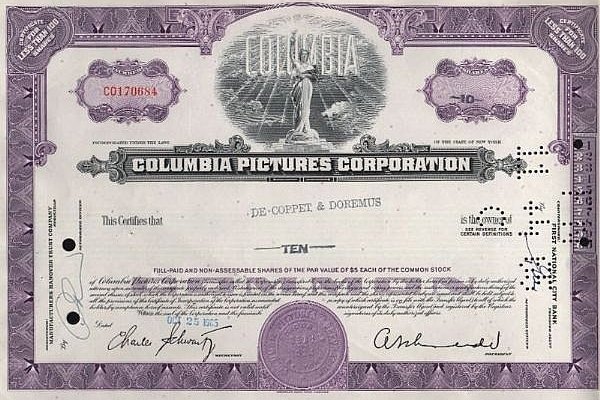 The days of paper stock certificates may be numbered as more states approve the use of paperless stock purchases and exchanges. Before paper stock certificates disappear entirely, consider buying a single share of stock as a unique and thoughtful gift. You can buy the stock online -- there are several online stores to choose from. With your purchase, you'll receive an official stock certificate, and you can buy a frame and other accessories at the same time. This article will describe how to buy a single share of stock from an online store.
* Picking out a single share of stock Many of the single share of stock online stores are set up like gift stores. One of the most popular websites is OneShare.com. This online store has an appealing, contemporary design. ShareInAFrame.com is another online store with a great interface for shopping. Stocks are categorized by gift type (newborn, graduate, wedding, etc.); there is also a list of the most popular stocks. Once you have picked out a stock, you're ready to select an optional frame, matte and engraving.
* Choosing single share of stock accessories Most of the single share of stock online stores offer a wide variety of frames, mattes and engraved plaques to complement your stock certificate. These items are optional and are priced separately. Engraving can be customized for the recipient of your gift.
* Payment for single share of stock In addition to the price of your single share of stock, all of the online stores charge a transfer fee. At OneShare.com, this fee is $39. ShareInAFrame.com charges a slightly lower fee of $33. If you have questions at the time of your purchase, 800 numbers are available for customer support.
* Delivery of single share of stock Delivery of a stock certificate usually takes from 4-6 weeks. ShareInAFrame.com and OneShare.com will send a facsimile certificate or announcement to the recipient of your gift shortly after you make your order.
Warning
close

The recipient of the stock will be required to submit tax information such as a social security number after the actual stock certificate is delivered. At most of the online stores, you don't need this information in order to purchase a single share of stock as a gift.
More Articles
Photo Credits
photo_camera

Wikimedia Commons