How to Build an On-Call Staff Scheduling Website
by Adam Parker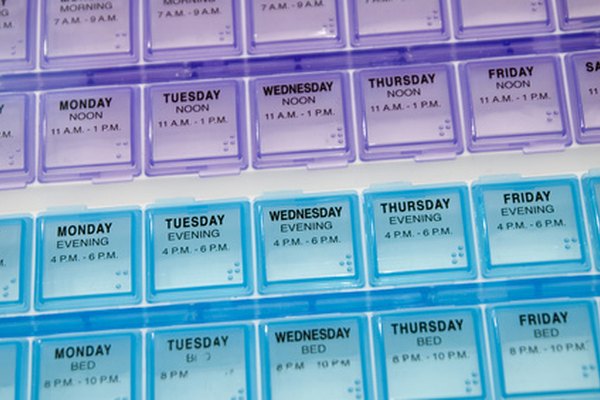 Managing an on-call staff schedule gets increasingly complex as the size of the staff grows. Keeping track of each employee's availability, in addition to keeping the employees informed about what shifts they are scheduled for, becomes challenging. The Internet has helped usher in many workflow and productivity improvements. Taking advantage of the advances in project management, a staff scheduler can put these productivity improvements to work.
1
Setup the hosting server. This can be a dedicated server located in the same building as the on-call staff, but most often it will be hosted offsite by a third party company. Search for hosting companies that allow installation of third-party software under a shared hosting plan. Shop around, find the best prices and check with the Better Business Bureau website before committing to a hosting contract.
2
Select an open-source project management groupware package. This software will serve as the skeleton of the new website. Two popular open source packages frequently offered by hosting companies are dotProject and PHProjekt. Project management systems of this variety have staff scheduling built in. Other handy features include the ability to store staff contact information and scheduling preferences. Choose a package that most closely fits the needs of your organization.
3
Install the project management package on the server. In most cases, this involves simply choosing the package name from the available software list in the server's control panel and clicking "new installation." A setup page will ask what directly to set up the software in, and for the administrator's username and password.
4
Configure the project management software for user access. Each on-call employee will require a username and password to log in to the website. Create a username and auto-generate a password for each user. The system can send a notification to the email provided for the user with their logon details.
5
Add user details and preferences. As each user logs on to the system for the first time, they should provide contact information and any applicable scheduling preferences. This allows the administrator to see pertinent information without needing to reference external sources.
6
Start scheduling employees. The scheduling system relies on a drag-and-drop method to fill available slots in the schedule. By default, the system will notify employees as the administrator schedules them to work. Employees can also log on to the system to see their personal calendar and work schedule.
References
Photo Credits
photo_camera the minder image by Rikmo from Fotolia.com