How to Go Back in Web Pages on an iPhone
by Julius Vandersteen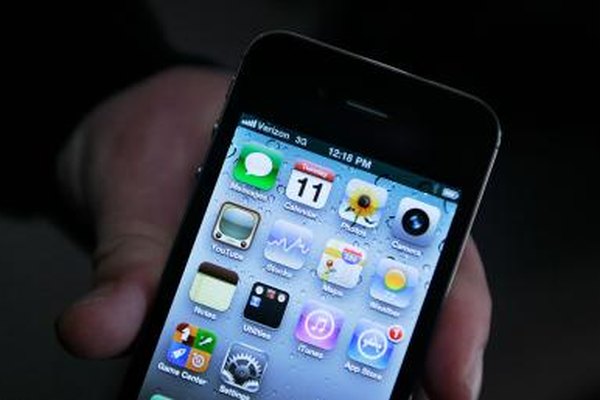 Apple's iPhone is a cell phone with a multi-touch display and two built-in cameras for shooting videos and pictures and making video calls. You can use it to play music and videos, read books, play games and run applications. The iPhone connects to the Internet via cellular data networks as well as Wi-Fi. When you are surfing the web, you might follow several links and then want to look at a page you were previously viewing. You can easily go back to see these web pages with your iPhone.
1
Tap the "Safari" icon to launch the iPhone's native web browser.
2
Tap the address field, type the URL for a web page, then tap "Go" to load the page when you are connected to the Internet. Alternately, tap the "Bookmarks" icon and then tap the bookmark of a page you have saved to visit the page.
3
Tap a link on a web page to go to a new web page, then tap a link on this page to go to another page. For example, you might visit a newspaper's homepage, tap a link to read a story, then tap another link to read a related story.
4
Tap the left-pointing triangle icon at the bottom of the screen to go back to the previous web page. Tap it again to go back one more page and continue tapping until you reach the page you started at.
5
Tap the "Bookmarks" icon, and then tap "History." A list of recent web pages you visited will appear. Tap on a link to go back to a previously viewed web page.
References
Photo Credits
photo_camera

Chris Hondros/Getty Images News/Getty Images