How to Answer a Personal Profile Questionnaire
by Tarah Damask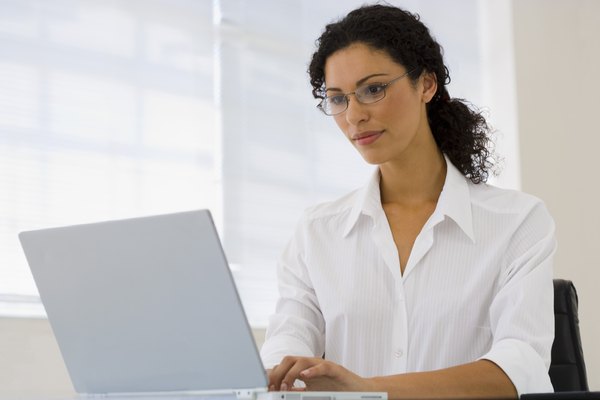 Whether you are applying for a job or joining a new social network, there's a good chance you will be asked to fill out a personal profile questionnaire. A personal profile questionnaire will ask questions about you as a person, such as your interests, hobbies or personality traits. Answering a personal profile questionnaire is easy if you keep the right things in mind.
1
Check the time. Most personal profile questionnaires will give an estimate of how much time it will take to complete the questions. If you're working with a paper questionnaire and can walk away and come back to it, or a computer-based personal profile questionnaire that allows you to save your information, then you do not have to worry about time constraints. However, some personal profile questionnaires may not allow you to save the information entered, so you will need to set aside the estimated time for completion.
2
Recognize the significance of a personal profile questionnaire. Monster.com, a career search engine and forum, provides an article and personal profile questionnaire designed to help you discover your perfect career The questionnaire helps you discover personality traits that match up with particular career types. The article explains, "The more closely your type matches the job's requirements, the happier and more successful you'll be." A personal profile questionnaire creates an objective culmination of your traits that you may not be aware of on your own.
3
Take a deep breath. Remember that there is no wrong answer because a personal profile questionnaire asks questions that only you know the best answer to because, well, it's about you! Enjoy the process and answer honestly. If you find yourself debating over more than one answer for a question, go with your first instinct.
4
Consider the context. While you answer each question, keep in mind that the profile is for a particular purpose. If the personal profile questionnaire is for a relationship site, then the questions are determining your best love match. If the question is "What have you learned from your past experiences?" a career profile is looking for you to reflect on your work experience, but a dating profile is looking for you to reflect on past relationships.
5
Pay attention to format. Expect multiple choice, true or false, and open-ended questions. While multiple choice and true or false give you a limited number of responses, you may find yourself at a loss with open-ended questions, or with so much information you don't know where to begin. Look for a word limit and base your response around the amount of space you're given. Always remember to include the information you consider to be of most value to the personal profile questionnaire at hand.
Tip
check

If you want to get some practice in before filling out an important personal profile questionnaire, consider filling out personal profile questionnaires that are created simply for entertainment. Visit a site like Quizopolis.com for some "just for fun" quizzes like "What country should you live in?"
References
Photo Credits
photo_camera

Jupiterimages/Pixland/Getty Images