How to Pair a Bluetooth Device With an iPhone
by Benjamin Aries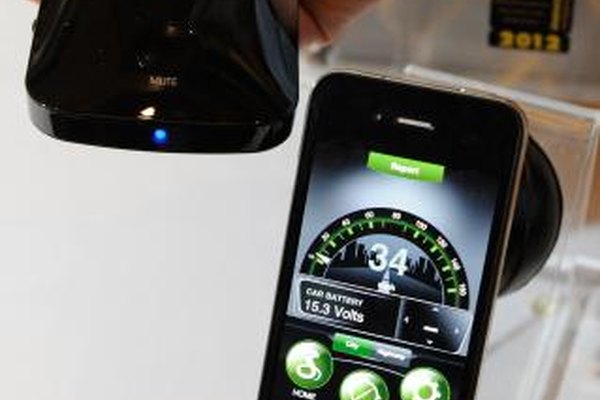 Each iPhone contains a Bluetooth radio that can link to nearby accessories without using cables. Bluetooth allows wireless devices such as keyboards and headphones to be easily connected. In order for a Bluetooth device to work properly, it must be "paired" to the iPhone. The pairing process is typically simple to perform, and can be completed in under a minute.
1
Turn on the Bluetooth device and activate its "discoverable" or "pairing" mode. The exact details on the process will vary, depending on the device. Check the manufacturer's documentation to locate these details. Note any passkey or personal identification number that is listed in the documentation.
2
Tap the "Settings" app on your iPhone home screen, and then tap "Bluetooth." Tap the on/off switch to toggle Bluetooth to "On" if it is not already on. Wait for the phone to search for nearby Bluetooth devices. Choose the correct device from the list. Enter the passkey for the device if prompted.
3
Confirm that the Bluetooth radio is active. Check the Bluetooth icon in the status bar of the iPhone. A blue or white icon indicates that Bluetooth is successfully connected. A gray or invisible icon means that the connection is not complete. Begin to use the Bluetooth device after the icon indicates a connection.
Tip
check

When connecting a Bluetooth keyboard, the iPhone may display a passcode on the screen. Type this passcode on the keyboard to complete the pairing.
Warning
close

Remember to disable Bluetooth when it is not needed, in order to reduce battery drain. You can deactivate the Bluetooth connection from the iPhone "Settings" menu.
Photo Credits
photo_camera

Ethan Miller/Getty Images News/Getty Images