Netflix vs. Hulu Plus
by Aaron Parson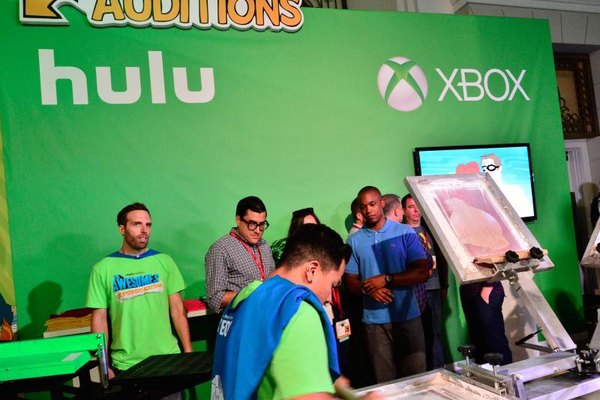 Whether you're looking to cut the cord and replace your cable subscription, or you just want to supplement it with original online programming and movie libraries, consider Netflix and Hulu Plus -- both are in the top tier of streaming services. Though similar in style, the two have several major differences, both in terms of the programming they offer and the way they work with tablets, smart TVs and other media devices.
Different Content
Netflix and Hulu are competitors, but that doesn't mean the two offer the same shows. In fact, depending on what you want to watch, *you might benefit from subscribing to both plans*. In general, **Netflix focuses on older TV shows and past seasons** -- you seldom find new TV episodes on Netflix until at least the following season, when they appear in bulk. **Hulu Plus offers many episodes only a week after their original airdates**, and partners with a few stations including ABC and FOX to provide next-day episodes when you sign in through a cable or satellite subscription. In the realm of movies, both services offer huge selections from every genre. Movies move in and out of both Netflix and Hulu Plus continually due to license agreements, so you might find a movie you want to see on one service or the other, both or neither. Netflix doesn't let nonmembers browse its catalog like Hulu does, so check a fan site to see the current offerings (links in Resources). The free version of Hulu offers a catalog of movies you can watch without a subscription.
Original Content
In addition to licensing existing material, **Netflix also acts as the sole distributor of dozens of programs**, including the award-winning ["House of Cards"](http://www.netflix.com/WiMovie/70178217?locale=en-US) and ["Orange Is the New Black."](http://www.netflix.com/WiMovie/70242311) Netflix is also working with Marvel to produce four separate original series set in the same world as "The Avengers." Hulu doesn't offer as many high-profile original shows, but it announced a major expansion into original programming in 2014. Some of its [originals](http://www.hulu.com/originals) include comedies "Deadbeat" and "The Wrong Mans" and dramas "The Bridge" and "Battleground."
Where to Watch
**Both Netflix and Hulu Plus run on almost every type of media device** -- computers, smartphones, tablets, smart TVs, Blu-ray players and game consoles. On your computer, you can watch videos in your Web browser, while most other platforms require a free app download. One note to keep in mind: the free version of Hulu does *not* work on devices other than computers. **Even if you pay for Hulu Plus, some of the content from the free side of the site only plays on computers.**
Pricing
As of publication, a regular Netflix streaming subscription costs $8.99 per month and supports up to two simultaneous streams so your family can watch two shows in two rooms. A discount plan for $7.99 offers only standard-definition video on a single screen. Hulu Plus costs $7.99 per month and supports one stream at a time. Unlike Netflix, Hulu streams contain ads, regardless of whether you use the free site or pay for Hulu Plus.
Photo Credits
photo_camera

Jerod Harris/Getty Images Entertainment/Getty Images