How to Connect a Beats Pill to an iPod 4 via Bluetooth
by Mircea Gabriel Suciu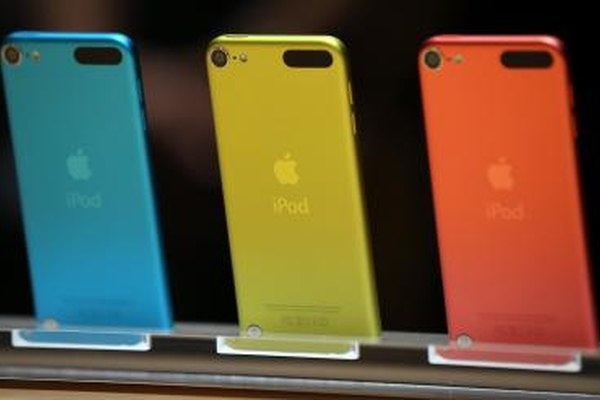 Connecting your Beats Pill speaker to your iPod Touch can significantly improve your music listening or movie watching experience. You can pair the two devices wirelessly by putting the speaker into Bluetooth Pairing mode and detecting it in the Settings menu of your iPod. You do not need a passkey to establish the connection and start using the speaker with your iOS device.
1
Press and hold the "b" button on your Beats Pill speaker to put the device into Bluetooth Pairing mode, so your iPod Touch can detect it.
2
Tap "Settings" from the home screen of your iPod Touch, select "Bluetooth," and then turn the switch labeled "Bluetooth" to "On" to enable the feature and scan for devices nearby.
3
Select "Beats Pill" from the list of Bluetooth devices available for pairing. Wait for the speaker's LED to glow white before you start using it with your iPod Touch.
Tip
check

To disconnect your speaker, press and hold the "b" button for three seconds again. The LED stops glowing once the two devices are not paired anymore.
References
Photo Credits
photo_camera

Justin Sullivan/Getty Images News/Getty Images