Android Phone Block Caller Instructions
by Sue Smith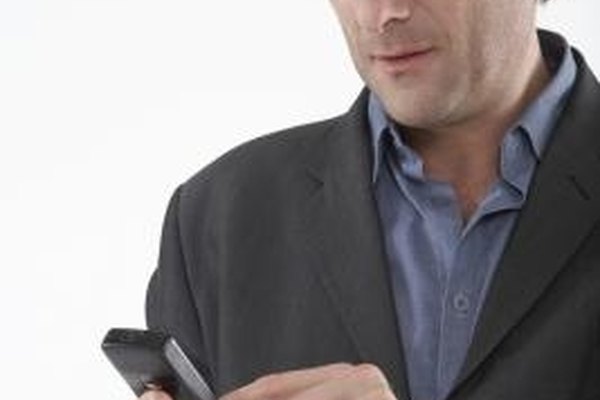 With an Android smartphone, you can block calls from particular callers or numbers. Android devices from particular manufacturers offer slightly different options for blocking calls. In addition to blocking calls from a number or person, you can choose to send callers to voice mail, reject particular calls as they come in, reject all calls and reject an incoming call with a response text message. Call blocking apps with additional functionality are also available from the Google Play store.
Contacts App
The Android Contacts app varies slightly in different versions of the platform. For a device running any of the Android versions from 4 onwards (Ice Cream Sandwich), you can reject calls using the Contacts app using the same method. To set your smartphone to reject calls from a particular contact, you can browse to his listing in the Contacts app, either from your Contacts list or from the call log if you have received a call from the number. With the contact listing displayed, pressing the menu button will display a list of options. Choosing "Add to reject list" will make your phone block the contact.
Variations in Contacts App Options
Phone manufacturers sometimes change the options in the Android Contacts app slightly. For example, on the Nexus 4, you have the additional option of sending calls from a contact to voice mail rather than blocking it completely, available in the menu for a contact listing. On some HTC and Xperia phones, you can block calls using the Call Barring feature. With Call Barring, you can click to add contacts to block or choose particular types of calls to block, such as international outgoing.
Third-Party Blocking Apps
Many third-party apps available on Google Play offer enhanced call blocking functions. Call blocking apps include Mr. Number, Call Blocker and Calls Blacklist. These apps help you control call blocking options from within a single interface. Typical options in call blocking apps include the ability to block calls from unknown callers, from numbers beginning with a particular sequence of digits, from recent calls and from private numbers.
Configuring Blocking Options
You can configure your reject list in Android using the Phone app. With the Phone app open, either with the keypad or log displayed, you can press the menu button to see your options. Choosing "Call settings" will display a list of options for answering and receiving calls. The Call Rejection section is where you manage the list of auto-reject numbers and contacts you have added, as well as toggle auto-reject on and off completely. In the Call Settings section, you can also set up text messages you want to send when rejecting calls.
More Articles
Photo Credits
photo_camera

Polka Dot RF/Polka Dot/Getty Images