How to Locate a Bluetooth Passkey on an iPhone
by Kammy Pow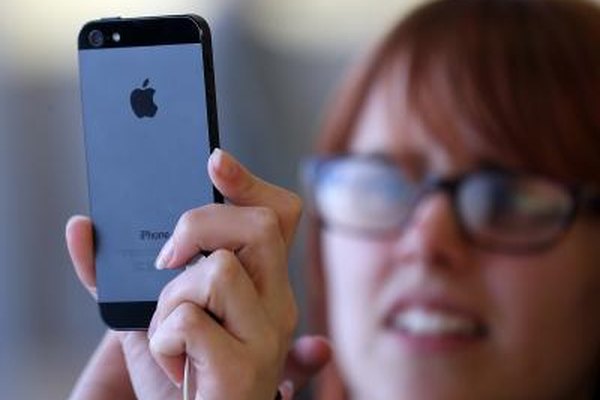 The iPhone can connect to headsets, headphones, car kits and keyboards using Bluetooth. When the iPhone pairs with another Bluetooth device, that device may request a passkey, or PIN, to ensure that your phone finds the proper device and not another similar device nearby. You can find the passkey for Bluetooth-enabled devices in the product documentation or on the manufacturer's website. The iPhone itself does not have a permanent Bluetooth passkey; rather, it generates a random passkey during the pairing process that must be entered on each device in order to establish a secure connection.
1
Turn on the Bluetooth device that you want to pair with the iPhone and make sure it is discoverable. Refer to the product documentation to learn how to make the device discoverable.
2
Go to the home screen and tap "Settings" on the iPhone.
3
Tap "General" and then tap "Bluetooth."
4
Toggle the Bluetooth switch to "On" if this function has not been previously enabled. The iPhone searches for discoverable devices in the vicinity.
5
Select your Bluetooth device from the device list. A dialog box may pop up on the iPhone letting you know that another device would like to connect with the iPhone and directing you to enter a passkey that the iPhone has generated on the pairing device. Enter the passkey on the Bluetooth-enabled device and tap "OK" to continue.
6
Begin using the Bluetooth device with the iPhone when the device appears as "Connected" under the iPhone's Bluetooth device list.
Warning
close

Even though a passkey is required to make a connection, Bluetooth connections should never be considered as secure as devices in the area may be able to access your iPhone's data. When you are not using any Bluetooth-enabled devices, turn off the Bluetooth feature on the iPhone.
Photo Credits
photo_camera

Justin Sullivan/Getty Images News/Getty Images