What Is Yahoo Instant Messenger?
by James Porter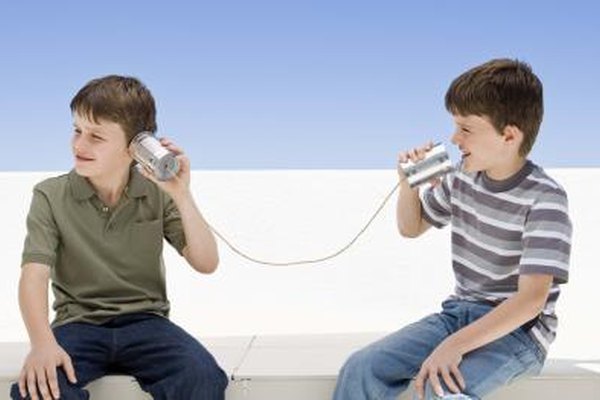 Yahoo! Messenger is a software application from Yahoo! that gives you many ways to use the Internet to communicate with your friends, family and other contacts. Besides instant messaging, you can use it for phone calls and text messages. With a Yahoo! account, you can use most of the features for free.
Instant Messaging
The first and foremost function of Yahoo! Messenger is instant messaging. Instant messaging is the name for a service where you and another online friend can type messages to each other in real time, holding a conversation with text. Facebook chat is another example of an instant messaging service. In addition to simple instant messaging, Yahoo! Messenger lets you chat in chat rooms -- a Web page where many people can instant message at once as a group.
Phone Communication
Another feature of Yahoo! Messenger is the ability to make phone calls. With a microphone and speakers, or a headset, you can use your computer like a phone. You can call your friends' phones, receive their calls, or call another Yahoo! Messenger user's computer. You don't have to make audio calls, either. You can send text messages to your friends' cellphones and receive them as well. Phone-related services aren't all free, like instant messaging.
Other Features
In addition to these basic features, Yahoo! Messenger has some other bells and whistles that you may find useful. You can have all messages or calls forwarded to a cellphone when you're offline, if you wish. You can also use the application to send photos to friends, or any files up to 2GB. You can play games with your friends while you chat. You can even play sound effects or music during a phone conversation.
Stand-Alone Application
Yahoo! Messenger is a stand-alone software application. This means that you have to download it and install it onto your computer. This stands in contrast to its competition, namely Google and to some degree Facebook. Their services are all Web-based, meaning you use a Web browser to access them online. The Yahoo! Messenger application still requires an Internet connection to perform all of its functions, of course, but you would open it up separately from your browser.
References
Photo Credits
photo_camera

Jupiterimages/Goodshoot/Getty Images