How to Write a Newsletter With Adobe Acrobat
by Glenna Parks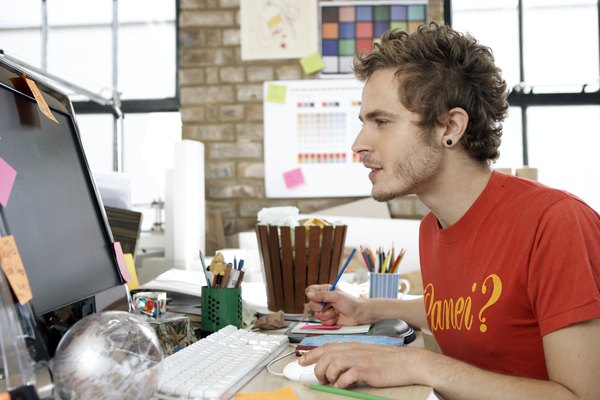 The Portable Document Format (PDF) was created by Adobe to ease two-dimensional document transfer and exchange. Use a PDF newsletter as an electronic alternative to easily reach coworkers, family and friends. This file, created with Adobe Acrobat, may be viewed on a computer screen via an email attachment or website, or printed for posting. PDFs are created full-color and are best printed full-color. The format stands alone as the best to be printed and viewed on paper due to its outstanding picture quality and design tutorials. Print PDFs from a typical computer printer or email to a professional printing press for exceptional results.
1
Determine your target audience and what they want to read. This may include product updates or warranty information for current customers, special deals or new products for potential customers, upcoming meetings or birthdays for employees or family members or schedule and practice information for your softball team.
2
Create content to your newsletter using a word processor like Microsoft Word or OpenOffice.org's Writer. Write it yourself, select a newsletter editor or solicit content from group members.
4
From the "Forms" drop-down menu, choose "Select a Template" and click "Continue."
5
Choose a template. Review the sample to the right of the dialogue box to ensure the template fits the newsletter's form. Choose a two-columned template for readability. Click "Next."
6
Enter company name, company logo, address and fax information as directed. Include an email address as well to receive feedback from newsletter readers. Click "Finish."
7
Resize template blocks as desired and add content by copying and pasting from the word processor.
8
Click the "File" drop-down menu, choose "Save As," create a name for your newsletter and choose the PDF file extension.
9
Email recipients that a new newsletter is available on the website or print to distribute or hang them from community bulletin boards. You may email the newsletter itself, but it may take time to load, as PDFs are large files.
Tip
check

Archive back issues of the electronic newsletter to your Web site to increase traffic and create a host of content. Download Acrobat Reader for free at www.get.adobe.com/reader/ or the design software, starting at $99, at www.adobe.com/products/acrobat/.
Warning
close

PDF newsletters may be hard to navigate on a computer screen. A document of this file type is meant to be printed.
References
More Articles
Photo Credits
photo_camera

Ciaran Griffin/Lifesize/Getty Images