Wordpad Tutorial
by Jeremy Lloyd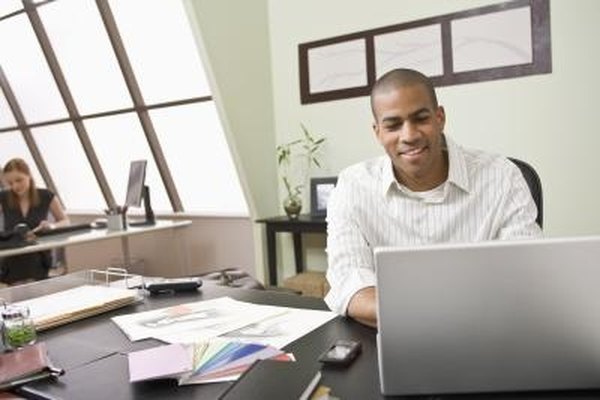 WordPad is a simple word processing application that is included with most Microsoft operating systems, including Windows 7, Vista and XP. If your needs don't justify the cost of the company's more feature-heavy word processing offering, Microsoft Word, WordPad can get the job done in most situations. For those not familiar with word processing applications, even the most basic operations can seem foreign. Fortunately, WordPad is very user-friendly, and with a little practice you'll be cutting, pasting and formatting text like a pro.
1
Click on the Windows "Start" button and then select "All Programs" followed by "Accessories" and "WordPad" to launch the application.
2
Click on the area of the WordPad document where you'd like to enter text and begin typing. Press the "Enter" key on your keyboard to start a new paragraph.
3
Place your cursor at the beginning of any sentence and hold down on the left mouse button, then drag the cursor to the end of the sentence to highlight it. Once the selected text is highlighted, release the mouse button.
4
Press the "Ctrl" and "C" keys on your keyboard to copy the highlighted text. Press "Ctrl" and "X" to cut the text. Place your cursor in a different part of the WordPad document and press "Ctrl" and "V" to paste the text that was copied or cut to the new location. Press "Ctrl" and "Z" one or more times to undo the changes you have just made.
5
Highlight a section of text again and then click on the "Format" menu. Select a font, font style and text size from the available drop-down menus.
6
Click on the "File" menu and then select "Save." Choose a location and file name for your WordPad document and then click "Save" again. Make sure you do this before closing the document or you will lose your work.
7
Click on the "File" menu and select "Print." Enter a page range and the number of copies you'd like to print in the appropriate boxes, and then click "Print" again. You have now successfully created, formatted, saved and printed a WordPad document.
References
Photo Credits
photo_camera

Comstock Images/Comstock/Getty Images