Why Won't Yahoo Instant Messenger Work?
by Mike Andrews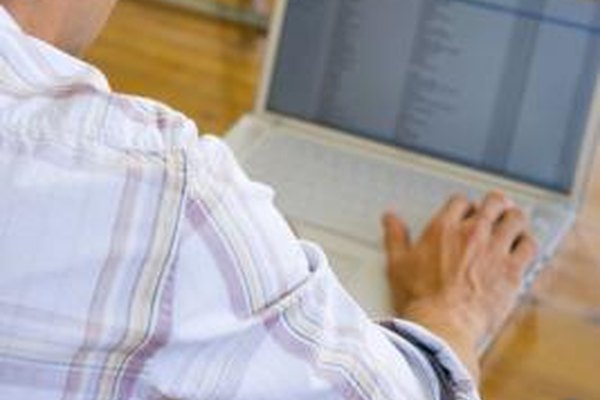 Yahoo! Instant Messenger is a free program that allows you to chat with friends and relatives from all over the world instantly over the Internet. You can share pictures, view each other's webcams and invite multiple users to chat simultaneously. Unfortunately, there are times when using Yahoo! Instant Messenger is suddenly interrupted or the program fails to operate correctly. Troubleshooting these problems can restore use quickly.
No Internet Connection
Perhaps the most commonly reported cause of Yahoo! Instant Messenger not working has to do with failing Internet connections. Obviously, Instant Messenger can't work correctly without an active Internet connection. To diagnose this problem, check to see if your Internet browser can successfully connect to a Web page. If not, you know that your problem is Internet access, and you can begin addressing that issue prior to using Instant Messenger.
Firewall Blockage
A computer firewall is a program that protects your computer from intrusions via the Internet. An active firewall allows programs access to the Internet only after you've added them to the list of "safe" programs in the firewall. If you're running a firewall program and haven't specifically given Yahoo! Instant Messenger permission to access the Internet, it's likely that Yahoo! Instant Messenger is being blocked. Add Instant Messenger to the approved safe program list in your firewall software to solve this problem.
Bad Installation
Occasionally, the installation program for Yahoo! Instant Messenger fails to correctly install all of its components, rendering the program unable to work. This problem may be caused by errors on your hard disk or may occur when the installation program is interrupted before completing its operations. Uninstall and then reinstall Yahoo! Instant Messenger to see if a bad installation is causing your problem. If you try installing Yahoo! Instant Messenger several times without success, you may need to run Windows Check Disk to ensure that your hard drive is free from errors.
Unmet System Requirements
Your computer must meet certain system requirements to run Yahoo! Instant Messenger. First, you must be running Microsoft Windows 98, Windows 2000, Windows Me, Windows XP, Windows Vista or Windows 7 to run Yahoo! Instant Messenger. You also need to have Microsoft Internet Explorer installed, version six or later. In addition to this, your computer must have at least 128MB of RAM installed -- 64MB for Windows 98 and Windows ME -- and must have at least 30MB of free hard disk space to install the program. Some features may have other system requirements as well.
References
Photo Credits
photo_camera

Jupiterimages/Pixland/Getty Images