Why Won't My Facebook Let Me Log In?
by Naomi Bolton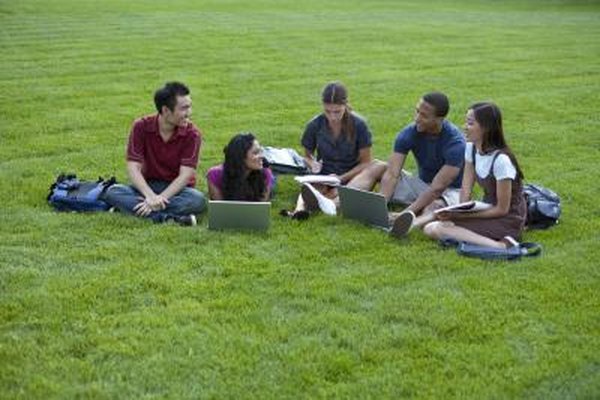 Several different situations may contribute to your inability to access your Facebook account. Facebook profiles present high-value targets for hackers who may want access to your information. If your account is compromised, hackers can change your password to prevent you from logging in. On the other hand, you could simply have entered the wrong password or attempted to log in at a time when Facebook is undergoing maintenance. An unstable Internet connection or suspended account could also be the cause of login errors.
Incorrect Password
The most likely reason for not being able to log in to your Facebook account is an incorrect password. Facebook passwords are case sensitive so ensure that the "Caps Lock" feature on your keyboard is disabled. If you can't remember what your Facebook password is, click the "Forgot your password" link just below the password box. After entering some information to identify your account, Facebook helps you reset your password using email, text message or a phone call. After entering the password reset code sent to you, you'll be able to change your password and log in to your account.
Maintenance
Facebook often performs maintenance on the site, which may prevent you from logging in to your account. If you receive a "Facebook will be back soon" message when you attempt to log in, it usually means that your account is affected by the maintenance. Since not all accounts are affected by maintenance at the same time, other family members may be able to log in to their accounts, which can give the impression that there's something wrong with your account. This issue is temporary and you'll be able to log in to your account as usual after the maintenance is complete. If the problem persists for more than 24 hours, use the feedback form to submit a report to Facebook.
Internet Connection
A slow Internet connection can affect your attempts to log in to Facebook. If you enter your login details but can't access your account, it's possible that your data isn't reaching Facebook. Check your signal strength if you're using a wireless network and make sure that there are no big downloads occurring that can tie up the bandwidth. Ensure that your browser is not set to offline mode.
Hacked Account
If you're sure that you have entered the correct login details but still can't access your account, it's possible that it has been compromised. Report a compromised account to Facebook and then enter the requested information to identify your account. Facebook will prompt you to enter a current or old password. You can then enter a new password for your account. After following the steps, your account will be unlocked and you can log in.
Suspension
If you attempt to log in to your account and receive a message that your account is suspended, it means that you violated one of the Facebook Community Standards. For most of these violations Facebook first sends you a warning, but some violations may result in immediate suspension. An account may also be temporarily suspended if Facebook has detected suspicious activity. Click the "Begin process" button and follow the instructions to regain access to your account.
More Articles
Photo Credits
photo_camera

Comstock Images/Comstock/Getty Images