Wireless Vs. Wired Printer
by Danielle Odom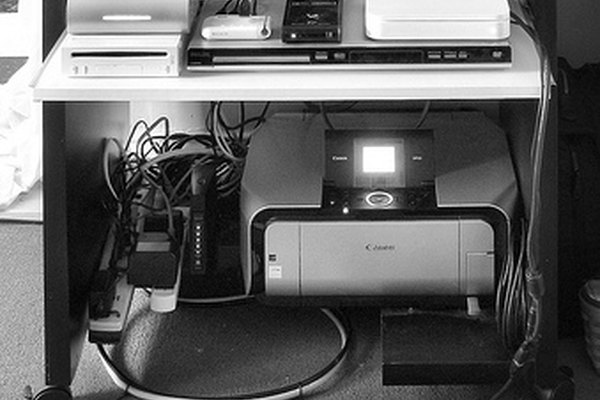 Although a wireless printer would be convenient for a home or office setting, there are other things to consider when looking at printers.
Requirements
You need a computer with a wireless network card, a wireless printer or a printer with a wireless adapter, and a router. A wired printer just needs a computer with a printer or USB cable.
Function
Both a wired printer and a wireless printer would print at the same speed; however, the more people printing at the same time would slow down a wireless printer.
Potential
With a wireless printer, your whole family or office could use one central printer instead of having to physically connect a printer to each computer.
Price
A wireless all-in-one printer can cost $90 and up depending on the brand, and a regular all-in-one will start from about $40.
Security
With a wired printer, you would need no extra security. A wireless printer, however, is another access point in your network and thereby would need to be added to your secure VPN (virtual private network).
References
Photo Credits
photo_camera

Image by Flickr.com, courtesy of hobvias sudoneighm