How to Wipe a Hard Drive Clean of Files
by Ty Arthur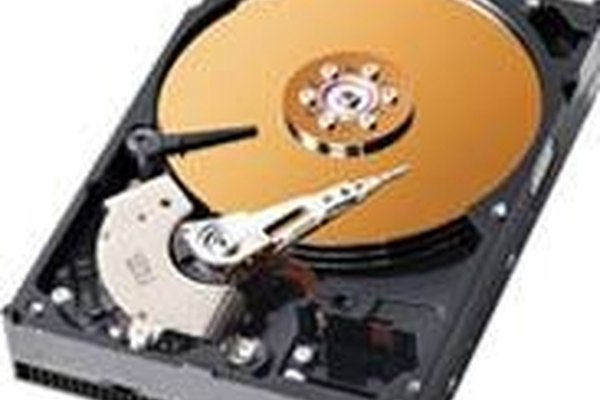 If you are planning to get rid of a computer hard drive--either because the system is old and needs to be thrown away, or you are going to sell the computer to someone else--you will want to wipe the hard drive completely clean of any files, to protect your personal information. Unfortunately, the process is not as simple as deleting your files and then emptying the recycle bin. You will need to use special software that repeatedly writes over all of the sectors on your hard drive, to scramble any old information and make it impossible to recover.
Transfer any important data that you may need later--such as addresses, saved game files, financial information or word documents--to a separate external drive. Use your computer's CD burner to write the files to a CD, or simply transfer them to a USB jump drive.
Insert the installation CD for your operating system into your computer's CD drive; then restart the machine. Choose the option to boot your system from the CD. Agree to the license-agreement terms of use, and go through the installation process to remove all of the old files and start over from scratch.
Buy a hard-drive wiping program like DriveWipe or Shred It from your local software store, or instead download the software from the manufacturer's website. Compare the different features of the various programs available--such as the speed with which they wipe hard drives, and whether they are able to wipe multiple drives at once--to determine which one will work best for your system.
Put the installation disk for the drive-wiping program into your computer and run the installation program. (If you downloaded the program from a website, double-click on the install file.)
Choose a time when you can leave the computer alone for several hours and open the drive-wiping program. Follow the on-screen prompts to choose if you want to wipe all of the hard drive files or just specific areas on the hard drive. Choose the option to begin the wiping process, then wait for it to finish.
Tip
check

Depending on the size of your hard drive and how thorough the wiping program is, the process can take as few as 2 or as many as 24 hours to complete.
Warning
close

If you don't run a hard-drive wiping program after re-installing the operating system, your old files can still potentially be viewed by special software used by identity thieves.
More Articles
Photo Credits
photo_camera

Stealth Computing