How to Find a Wi-Fi Connection
by Christopher Cross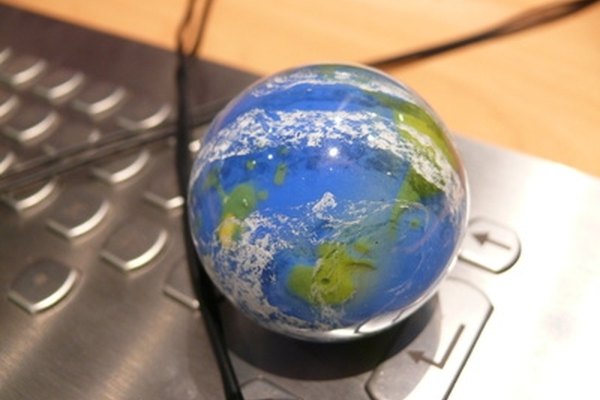 In today's fast-paced, technological society, many people make accessibility to the Internet a top priority in their lives. Indeed, if they need to work or communicate with family on the go, then having access to a Wi-Fi connection will be important to them. The good news is that there are many "hot spots" out there that will allow you to connect to the Internet when you are within range of the signal. Hot spots are places where people with a Wi-Fi-enabled device can connect to the Internet.
Use your laptop or smart phone to find an open Wi-Fi connection. Simply turn on your device on and wait for it to connect to a hot spot. Every time you move, there is another potential opportunity to connect with a hot spot. With your laptop, you may have to check your wireless network list (and even refresh it) to find an open signal within range of your computer. You do this by clicking on the wireless connection icon in your application tray and selecting the "View Wireless Networks" button that is at the bottom of the menu that pops up. Look through the list to see if you can find a connection. Both unlocked and locked connections will appear, but you will need a password to connect to the locked connections. Locked connections will have a padlock symbol next to the network name.
Purchase a digital Wi-Fi detector, which will alert you when there is a Wi-Fi connection available. With this type of device, you simply need to turn it on and wait for a green light to display when it detects a Wi-Fi signal. This device will detect both locked and unlocked signals, so you may not find out whether you can connect to it until after you boot up your computer and check your wireless networks list.
Download hot spot software to help you find a Wi-Fi signal on the go. This type of software has a database of hot spots from all over the world that you can search to find a Wi-Fi connection near your location. You may be able to put an address into the software to search for hot spots near that particular location. You may also be able to use the software as an application on your mobile phone so that you don't have to be near your computer to find a hot spot near your location. This is faster and more convenient than carrying your phone around aimlessly, trying to find an open signal.
More Articles
Photo Credits
photo_camera web globe image by Bruno Bernier from Fotolia.com