What Kind of Pet Is Right For You?
by Dave Johnson
; Updated October 17, 2017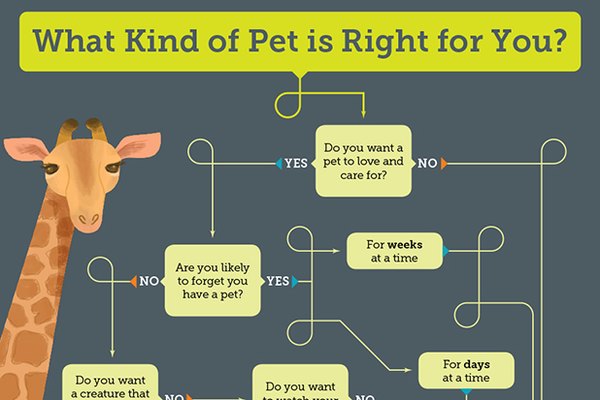 What kind of pet is right for you? With so many choices, you might want to take a walk through our whimsical decision tree (you can click the image for a larger version) to help you choose among a cat, dog, fish… even a pet rock and giraffe. Spoiler alert: Everyone wants a pet giraffe.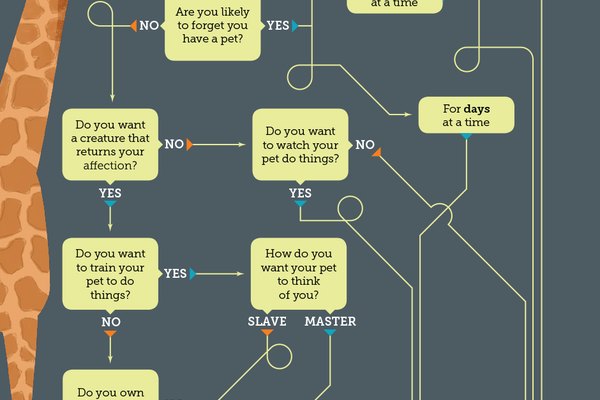 Click for a larger image.
Image credit: Demand Media
More Articles