What Does PDF Stand For?
by Aaron Parson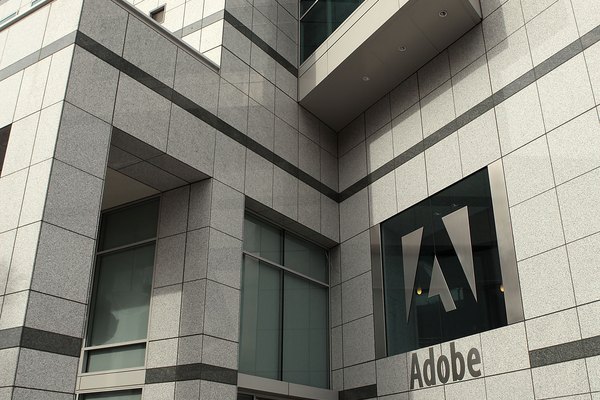 Among computer file types, PDF stands for Portable Document Format, a format designed for sharing finished documents between computers. Adobe created the PDF standard, and publishes two associated programs: Adobe Acrobat to create PDFs and Adobe Reader to view PDFs. Since 2008, the International Organization for Standardization has managed PDF as an open standard, and many programs other than Adobe's can read and write the files.
Advantages of PDF Files
Many document file types run into problems when shared between computers. For example, if you send a Word document to a coworker who doesn't have the font you used, his copy of Word switches to another font, changing the file's layout and design. PDFs avoid these problems by including everything necessary to read the document as intended on any platform. Think of a PDF as a virtual snapshot of the document on your screen -- a PDF can include fonts, layouts, images and even videos in a single file.
Programs Supporting PDF
Adobe produces Adobe Reader, a free PDF viewer, for numerous platforms, including all major computer and mobile systems. Since Windows 8, Microsoft has also included a PDF viewing app, Reader, with its operating system. Other than filling out forms, however, Adobe Reader cannot edit PDFs. To modify or create a PDF, you either need to use the commercial program Adobe Acrobat, another PDF creator program offered by a competitor -- some of which are free -- or convert an existing document to a PDF using a program such as Word. Since Office 2013, Word can also open, modify and re-save existing PDFs, but it might lose some formatting in the process.
More Articles
Photo Credits
photo_camera

Justin Sullivan/Getty Images News/Getty Images