How Does Web Hosting Work?
by Aaron Parson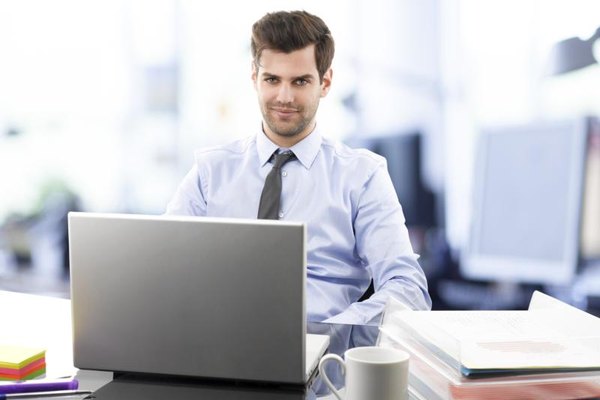 With an idea, a domain name and a Web-hosting plan, anyone can create a website that is accessible around the world. Before you start designing your home page, pick a hosting plan from one of two basic types: shared or dedicated. Most sites use shared Web hosting, which provides limited server access with an affordable price tag. For larger sites and budgets, dedicated hosting includes additional features and customizable options.
Hosting Plans and Domain Names
Before you put a Web-hosting plan to work, you need to register a domain name. Some companies offer both services as a bundle, but you can buy the two parts separately from different companies. If you shop around, you may find a better price or an uncommon top-level domain such as ".us" or ".tv" not sold at every registrar. If you buy the domain separately, you need to set the name servers on the domain registrar's website to point to the addresses provided by your Web host. These steps vary from site to site, so check your registrar's help page for specific directions.
How Shared Hosting Works
Shared hosting places your website on the same server hardware as many other websites. This setup makes shared hosting affordable but gives you no control over the server hardware and software itself. Shared hosting plans often offer perks such as unlimited bandwidth and support for multiple domain names. The major limitation to shared hosting is CPU time: Every person who connects to your website uses some of the server's processing power. If too many people connect, at the same time, especially if you have complex scripts on your site, the websites of everyone on the server slow down. Use too much CPU time and your Web host might restrict your site or force you to upgrade to a dedicated server.
Dedicated Hosting and VPS
Dedicated servers avoid the CPU restrictions on shared servers and allow you to install custom software, but they often cost far more and include restrictions on bandwidth and drive space. In most cases, whether you are buying hosting for a personal site, a blog or even a small business, you can safely start out with shared hosting. If your site becomes popular or you need to alter your server's configuration, talk to your Web host to move up to a dedicated server so you won't have to rebuild your entire site for another host. Some Web hosts sell virtual private server hosting. VPS hosting does not provide additional CPU resources, but you can install software on the server and alter its settings.
Putting Your Site to Use
Setting up a site from scratch requires a significant amount of Web design and coding experience, but there's no need to reinvent the wheel. Content management systems, such as WordPress, Drupal and MediaWiki, provide a backbone for your site so you can focus on creating content. Some Web hosts offer one-click installation of these utilities, but if yours does not, download the CMS of your choice from its website and follow the directions to put it on your server and get started. Although each CMS offers customizations, WordPress and Drupal focus primarily on sites with permanent content and few authors, such as blogs, while MediaWiki works best with frequently updated pages, such as its best-known use, Wikipedia.
Running Your Own Host
Hosting your own website from home might sound like an easy way to save money, but it requires far more tech experience. If you set up your server incorrectly, hackers flood in from all over the Internet. DIY hosting requires you to own server hardware, a potentially pricy investment if you want your site to support a large number of visitors. Check with your Internet service provider before trying to run a server, as many explicitly block the practice unless you subscribe to a business-class plan.
Photo Credits
photo_camera

Szepy/iStock/Getty Images